Fourth Stimulus Check Update: Some Native Americans To Receive Additional Payments
KEY POINTS
Choctaw Nation members would receive annual payments for two years starting next month
The tribe will also establish a mobile grocery store to reach members who cannot travel
Three other Native American tribes will send stimulus checks to members
A handful of Native Americans are set to receive additional stimulus payments as calls for a fourth round of checks continue to grow.
The Choctaw Nation, a Native American tribe, announced last week that it will send out another round of checks to all its members aged 18 and older. The checks, which amount to $1,000, will be given annually for two years starting next month.
At least three other Native American tribes have announced similar stimulus check programs.
Choctaw Nation members who are younger than 18 are also set to receive annual payments of $700. The new payments come on top of a monthly grocery allowance of $200 the tribe gives members aged 55 and older and people aged 18 to 54 with disabilities.
"The plan centers around taking care of our elders and is available to all Choctaw tribal members living anywhere in the U.S. who were impacted by the COVID-19 pandemic," Chief Gary Batton said, according to the tribe's press release.
The program aims to address the economic impact of COVID-19 on tribal members. It will also function as an education aid for younger members under 17 and is meant to help students pay for access to the Internet.
To receive the stimulus payments, tribe members are required to apply and provide proof that they were negatively impacted by the pandemic.
The tribe will use the funding from President Joe Biden's American Rescue Plan to send the relief payments, which would total to roughly $627 million over the next two years, a spokesperson told Bloomberg.
Apart from the stimulus payments, the Choctaw Nation said they are also looking into creating mobile grocery stores that would allow them to bring basic supplies to members who cannot travel.
On Aug. 4, officials of the Osage Nation also announced that they would send up to $2,000 to enrolled members who were affected by the COVID-19 pandemic.
The Cherokee Nation will also send out one-time payments of $2,000 to all its members, regardless of their age of residency, according to the Business Insider.
There has been a growing call for the U.S. government to send out a fourth round of checks. A Change.org petition posted last year by a Denver restaurant owner calling for $2,000 monthly checks has reached 2.8 million of its 3 million goal.
The U.S. Congress has yet to indicate any plans of proposing legislation for more relief payments.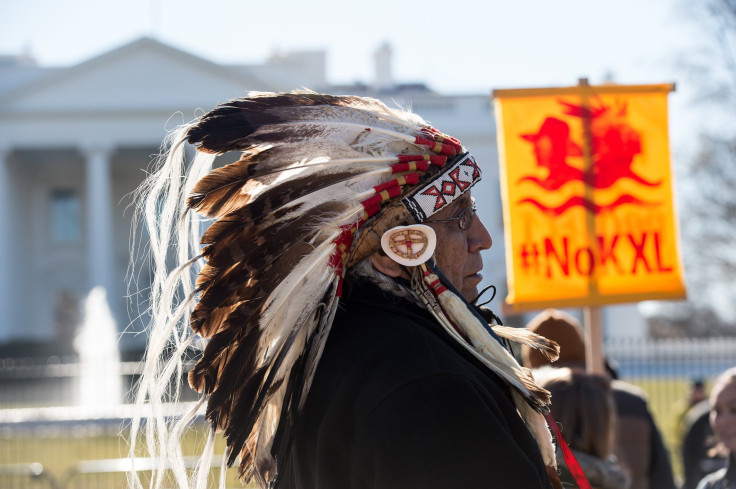 © Copyright IBTimes 2023. All rights reserved.