Fourth Stimulus Check Update: Wealthy People Received $1,400, Will It Affect New Direct Payments?
Federal stimulus checks to aid those impacted by the COVID-19 Pandemic became a powerful tool to help the economy rebound from the damage that was done by businesses being forced to close or operate at reduced capacities. However, while some of the wealthiest Americans were not supposed to be eligible for the direct payments, as it turns out, new IRS data shows that some did receive at least the third payment—which happened to be the highest amount.
IRS data shows that 127,751 payments were sent out to those with an adjusted gross income above $200,00, for a total of $392.3 million paid, CNBC reports. This was a surprise because the American Rescue Plan passed Congress after the income thresholds of those eligible for a check were lowered slightly from the first two rounds of checks.
The third payments were supposed to go out only to those with an adjusted gross income of up to $75,000 for individuals, $112,500 for heads of household and $150,000 for those who were married and filing jointly.
The amount that then went to those making $200,000 or more was out of a total of 163.5 million total payments which came to a $389.9 billion price tag.
The same findings, which came through an analysis by the Bureau of Labor Statistics, also found that the largest number of payments were distributed to four states—California, Texas, Florida and New York. The four states have the largest populations in the United States.
As for how those with a significantly larger income than the threshold was supposed to be, families with enough qualifying dependents who had those adjusted incomes could still be eligible, an IRS spokesman said.
The wealthy receiving payments and not using them has led to concerns about the impact of stimulus checks on the economy as things once again shift to the private sector, and the government is not expected to hand out as many funds. While some were able to use the funds they received to invest or place into savings, others were forced to use them for essentials such as food or to pay bills and try to get out of debt. The payments have been found to have a direct impact on declining the amount of economic hardship some families faced during the pandemic.
Due to the effect they had on many, calls have continued to grow for either a fourth check or for a program to be put in place by the government which would create automatic stabilizing payments that were sent out to Americans if certain economic thresholds were met—like a certain number of people being unemployed. Those payments would be automatically given to qualifying Americans in those circumstances until the economy stabilized.
The Biden Administration hasn't fully ruled out the possibility of future stimulus payments, though the focus has shifted elsewhere for now. Some will still see some money coming into their accounts soon though, with the Expanded Child Tax Credit set to begin depositing money on a monthly basis directly into eligible accounts through December. Those payments will feature $300 for every dependent under the age of 6 as well as an additional $250 per dependent age 6-17.
The payments are expected to start hitting accounts on July 15.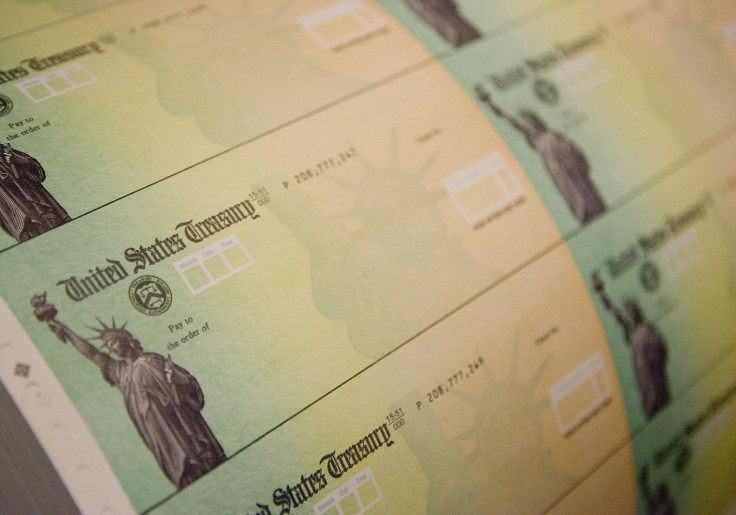 © Copyright IBTimes 2023. All rights reserved.