Fourth Stimulus Check Updates: Why $2,000 Payments Never Emerged
Residents in Pennsylvania were once hopeful they could receive up to $2,000 in a state stimulus check, but payments never emerged. Now, as he wraps up his tenure as the state's Governor, Tom Wolf has revealed why he was unable to deliver on the plan.
In an interview with WHTM, an ABC affiliate station, Wolf, a Democrat who has served two terms and held the job as Governor during the beginning of the COVID-19 pandemic, admitted he wasn't sure why the checks weren't able to be approved.
"$2000 would be a really nice help," he said about the funds as families in the state struggled with higher prices due to inflation. "I don't know why I couldn't get that done."
He also noted that the plan, known as the PA Opportunity Plan, initially received pushback because of fears it was set to come from federal funds, but he had been hopeful that a surplus in state budget money would have allowed him to help families in need.
"The money would've come from federal funds, it was free money just send it out, and (Republicans_ did not want to do that," he said. "But then after the budget passed and we had all this money I said here's another opportunity instead of using federal money, let's use state money. We had plenty, it's not like we had to raise anybody's taxes."
The plan was set to send out $2,000 stimulus checks to households with incomes of $80,000 or less, as well as $225 million in support for small businesses, $204 million for direct property tax relief, $435 million for Pennsylvania's healthcare system and $450 million to invest in the conservation, preservation and revitalization of Pennsylvania communities. In total, it would have cost $1.7 billion.
While Wolf isn't sure why the plan never came to be, Republicans criticized his second attempt to get it approved over the summer. According to WESA, a Pittsburgh-based NPR affiliate, at the time of the second push, Jason Gottesman, the press secretary for Republican House Majority Leader Kerry Benninghoff, stated that Republicans felt checks would have a negative impact on inflation and only make matters worse for Pennsylvanians, not better.
"While Gov. Wolf and his legislative allies spent the entire spring and budget negotiations working to put forward policies that would only exacerbate the record-breaking inflation that has driven up costs on even the most basic necessities and crushed real wage growth, Republicans were advancing a significant inflation-fighting economic agenda," he said at the time.
Still, residents of the state had been hoping for some sort of help in the form of stimulus aid, as prices have continued to cause issues for many. While the current national average price for gasoline according to AAA sits at $3.159 per gallon across the United States, Pennsylvanians are facing an average price of $3.688 per gallon—the seventh-highest average in the country as of Dec. 17. The only states with higher averages were Alaska, Oregon, Washington, Nevada, California and Hawaii.
Of course, Republican lawmakers in Pennsylvania weren't the only ones who voiced concerns that more stimulus checks would only make inflation worse, as Americans eager for payments have also begrudgingly admitted that government spending was the biggest problem when it came to the higher prices they have faced in the last few years.
A September survey from Pollfish found that of 500 adults surveyed, 44% felt that spending, including stimulus checks, was the "biggest cause" of inflation. At the same time, 75% supported the idea of new checks being sent out in response to the pressures of inflation on household budgets.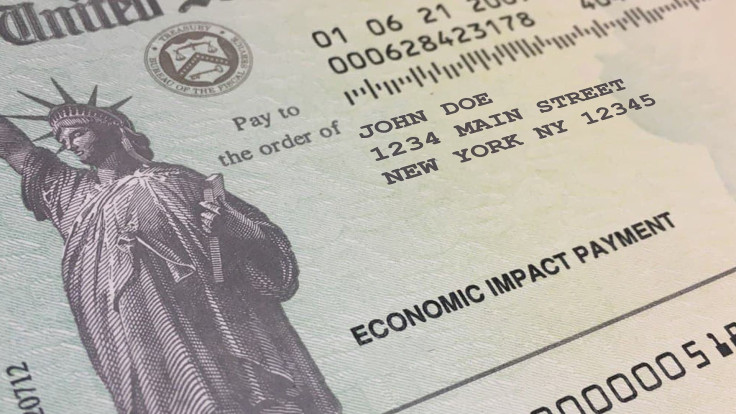 © Copyright IBTimes 2023. All rights reserved.