Fox News Comes Under Fire After Network Publishes Doctored Photos Of Seattle Protests
Fox News has been caught publishing a digitally altered set of photos from Seattle-area protests. The changes made Seattle's six blocks of peaceful Black Lives Matters demonstrations look far more violent than they were in reality.
The Seattle Times newspaper was the first outlet to report on the altered pictures. Upon reaching out to Fox News, the photos were removed from the homepage.
Amongst the deceptive alterations made to the photos was the addition of armed guards, photoshopped into certain photos to make them seem more dangerous. The site also utilized a photo from Minnesota showing a burning car in front of a burning building for a story about Seattle, featuring the headline, "Crazy Town."
Seattle has recently become a focal point for right-wing opposition to Black Lives Matter protests after the informal establishment of an "autonomous zone." Protestors gave the name to a section of the city after clashes with protestors led police to flee the area. It has remained largely peaceful, with organizers distributing food and screening films.
Despite this reality, right-wing media, including President Trump, have seized on the situation and attempted to paint it as an armed takeover by Antifa. Seattle Mayor Jenny Durkan has opposed this narrative in statements to the press.
"It's not an armed takeover," Durkan said on CNN during an interview Thursday. "It's not a military junta."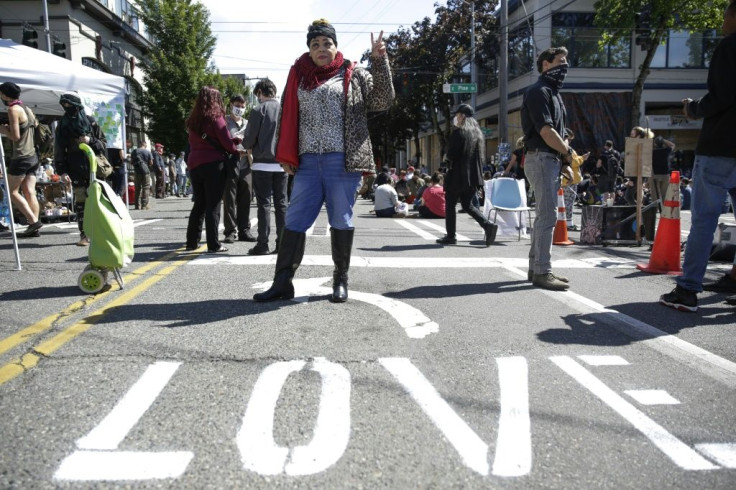 © Copyright IBTimes 2022. All rights reserved.
FOLLOW MORE IBT NEWS ON THE BELOW CHANNELS