Fox's R-Rated 'Deadpool' Dominates Domestic Box Office For Second Straight Week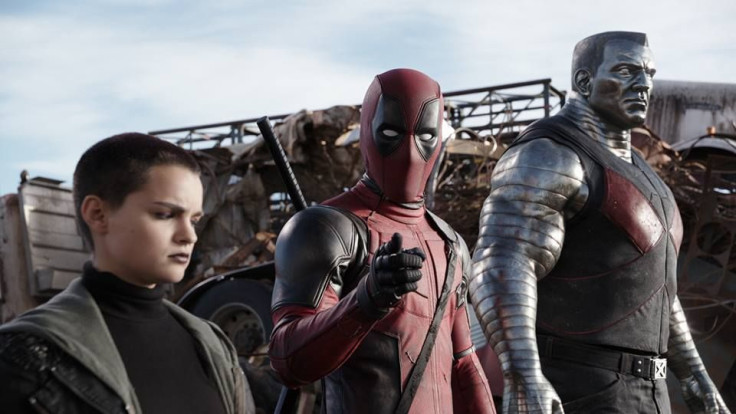 "Deadpool," the comic book adaptation starring a profane Ryan Reynolds, dominated the box office for a second consecutive week, reeling in an estimated $55 million, according to Box Office Mojo. That's on top of the film's $132 million opening weekend, $152 million when including the Presidents Day holiday.
"It's one of those times where a movie becomes a touchstone in culture," Chris Aronson, Fox's domestic distribution chief, told Variety. "It just becomes part of the zeitgeist and one of those movies you just have to see."
The film, whose title character is a loquacious mercenary antihero from the Marvel universe, shattered expectations — Fox estimated a $55 million opening weekend — despite its R rating, which is historically believed to limit the appeal of movies in the superhero genre. Instead, the blowout success of "Deadpool" influenced Fox to announce last week that the officially untitled "Wolverine 3" also would be rated R.
The film took advantage of relatively slim competition, particularly for viewers most likely to be in "Deadpool's" demographic wheelhouse. The second- and third-place finishers at the domestic box office for the weekend were the animated comedy "Kung Fu Panda 3" and the faith-based "Risen," which combined did not bring in even one-half as much money as did "Deadpool."
© Copyright IBTimes 2023. All rights reserved.