Fracking News 2017: FOIA Law In Virginia Would Limit Access To Information About Chemicals Used In Hydraulic Fracturing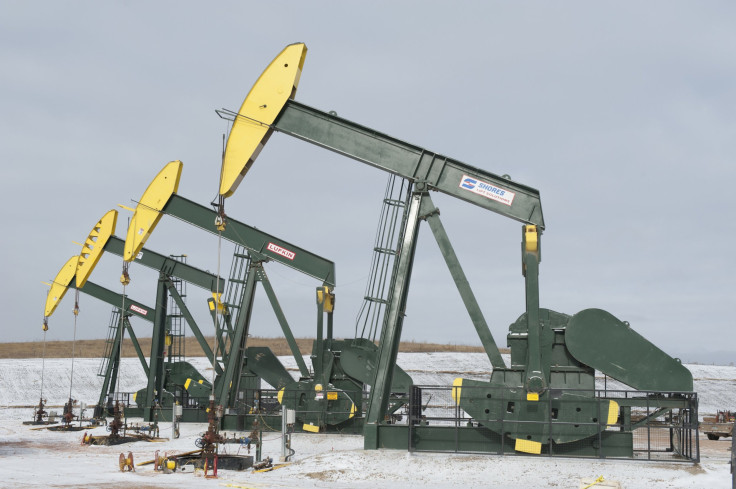 A bill adding an amendment to the Virginia Freedom of Information Act, offered to the state's House floor for a vote Monday, would keep descriptions of chemical ingredients involved in hydraulic fracturing in the state out of the public eye.
If HB 1678, along with its sister bill, HB 1679, pass, companies engaging in hydraulic fracking in Virginia will be able to file for protection of records regarding the names of chemical ingredients and quantities of those chemicals involved in "ground-disturbing activities." Virginia's Department of Mines, Minerals and Energy would decide whether such information could be deemed a "trade secret" worthy of a shield from FOIA inquiries, which often come from reporters and activists.
Kristin Davis, a staff attorney at the Southern Environmental Law Center, told International Business Times the bill not only put Virginians at risk by keeping them from knowing whether their well water might be contaminated by nearby fracking, but also destroyed years of regulatory work by a number of activists and groups including the SELC.
"Virginia just spent the past three years making regulation requiring drillers to provide that information," Davis said, adding that the requirement went into effect Dec. 28. "HB 1678 really seeks to rewrite the new regulations... That is not something that the stakeholders agreed to during all the years of discussion."
Executive Director of the Virginia Coalition for Open Government Megan Rhyne expressed her displeasure with the proposal, warning that it would keep citizens and first responders to chemical and oil leaks from knowing which potentially dangerous substances could be present in the state's groundwater.
"It's an important issue to people, and to local governments," she told IBTimes. "We take all exemptions to FOIA seriously."
State Rep. Roxann Robinson, who introduced the amendment, did not respond to calls and emails from IB Times by press time.
The state leased more than 80,000 acres of land in the Taylorsville Basin in Virginia's southeast to Bowling Green, Virginia-based Shore Exploration and Production Development to use fracturing—a method of pulling natural gas from deep underground using water, chemicals and sand—in 2013.
A report by the Oklahoma City-based State Review of Oil & Natural Gas Environmental Regulations released in December urged the state Department of Mines' Division of Gas and Oil to increase the cost of its drilling leases "above and beyond" the current level, as well as to be more transparent in its communications with local governments.
© Copyright IBTimes 2023. All rights reserved.