France Elections Results 2015: How Victory For Marine Le Pen's National Front Party Could Hurt French Economy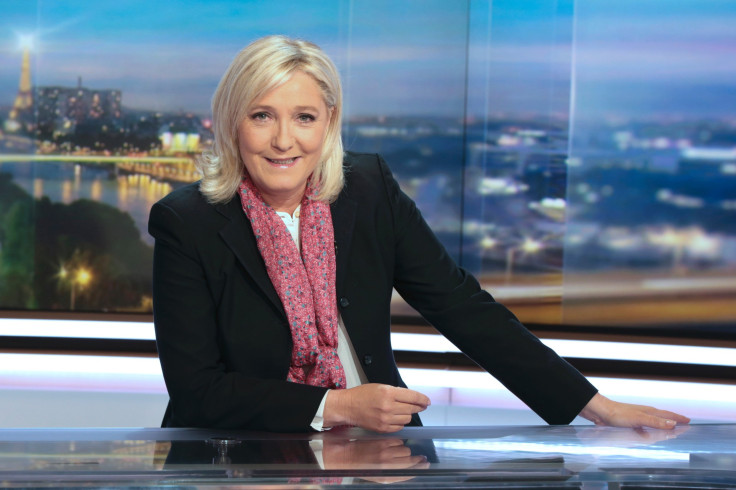 France's northern Calais region was once a booming center of industry. For 150 years it employed thousands in steel mills, textile factories and mines. In the past 30 years, though, production has left the country, taking jobs and revenue with it. Today the only thing those now-empty mills and factories produce is rust.
"The economic situation in that part of the country is terrible, and unemployment is really high," said Gregory Claeys, a French economist at the think tank Bruegel. Claeys is originally from the northern city of Roubaix, which he noted has 30 percent unemployment, compared to 10 percent in the rest of the country. "The jobs have completely disappeared and nothing has replaced them," he said Thursday.
France's Euroskeptic far-right National Front party has built its voter base in this economically depressed northern region, winning votes by promising a rebirth of a protectionist economy. In the wake of a spate of deadly terror attacks that rocked Paris Nov. 13, the anti-immigrant party has seen widening national support and could win several important regional government seats during the final round of elections Sunday. But the National Front's economic policies, including a return to the franc currency and changes to the pension system, would be disastrous for the French economy, particularly if the party goes on to a successful 2017 presidential election, economists and political scientists said.
"Even if terrorism has increased their electorate, the base of their constituency is tied to the economic situation of France," said Pierre Mathiot, a French political scientist at Sciences Politiques, an institution of higher learning in the northern city of Lille. "It is above all a vote of socio-economic desperation," he said.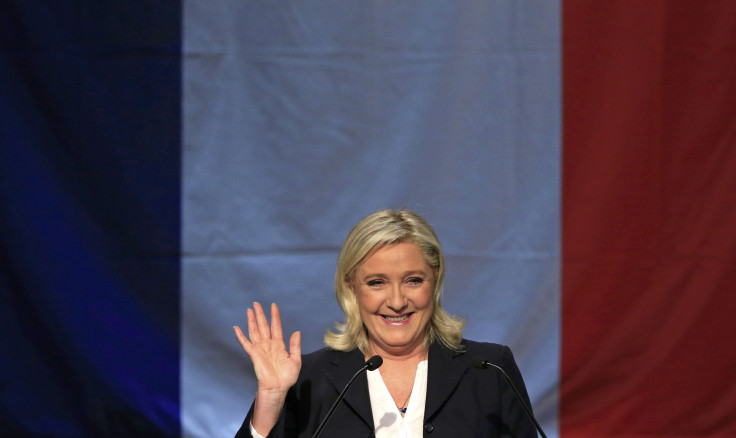 The poor economic situation in France is not limited to the northern regions. The entire nation has struggled to recover from worldwide recessions in 2008 and 2011 that sunk the euro and sent national deficits and unemployment sky-high. While not nearly as cash-strapped as neighboring Spain or Greece, the rate of growth in France has only recently begun to recover, still hovering around 0.3 percent in the third quarter of the year. Young people, in particular, have been hit by the weak economy, with youth unemployment at nearly 25 percent.
The National Front has turned to these disenfranchised young people while still drawing support particularly from farmers and other traditional sectors. The party has advocated leaving the European Union to protect local workers and manufacturers from an influx of cheap foreign goods, particularly from neighboring Spain and Germany. Part of its plan to protect the average worker would be to lower the age of retirement to 60 years, a change that would be unsustainable given France's large aging population, economists argue.
"If they did get into power, it would have strong effects on the economy," said Frederik Erixon, an economist specializing in the European Union at the European Centre for International Political Economy, a think tank based in Belgium.
Erixon said the implementation of the National Front's proposed policies, such as an exit from the eurozone, would damage the ability of French businesses to compete in the EU because investors would prefer to work with companies that have a stable currency and are connected to a continent-wide banking system. An exit from the eurozone would lead to "an exodus of capital, of talent and of businesses," according to Erixon.
The majority of French people would not support an exit from either the eurozone or the European Union, recent polling data found, with more than two-thirds of citizens surveyed by the Ipsos polling agency in 2014 reporting that they wanted to stay in the eurozone. It is possible to be in the EU but not use the euro; nine EU countries do not use the euro.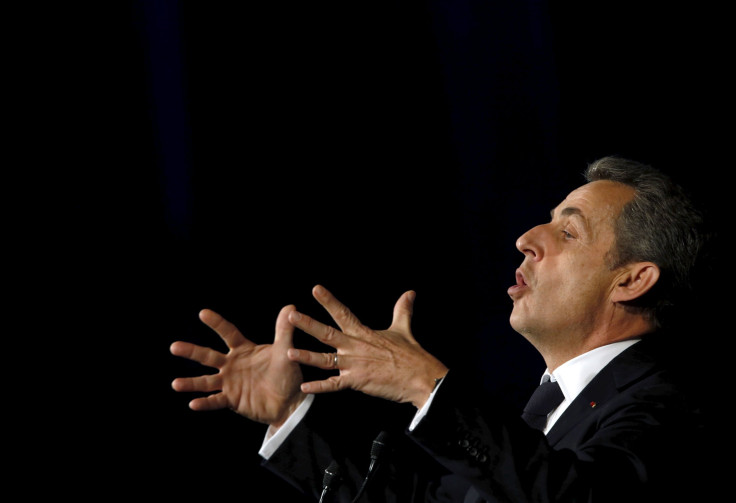 The two mainstream parties in France, President Francois Hollande's leftist Socialist Party and former President Nicolas Sarkozy's center-right Les Republicains, have allied to keep the National Front out of power after the far-right party swept last Sunday's first round of regional elections, winning 27.7 percent of the vote. The Socialists and Republicans have often found themselves at odds, both economically and politically, with the Socialists arguing for higher social spending and government intervention, while the Republicans advocated free market capitalism in their approach to economic growth.
Leaders from the mainstream parties are determined to keep the National Front out of power because they said the party's platform is not only as an economic threat but an existential one that menaces progressive French values of equality. Representatives from the National Front, including leader Marine Le Pen as well as her father and party founder Jean-Marie Le Pen, have been prosecuted for inciting racial hatred after making disparaging remarks about Muslims and Jews. "Everyone has to step up and accept the responsibility of avoiding an institutional crisis," said Prime Minister Manuel Valls in 2014, as the National Front gained power.
The Socialists pulled their candidates from several key regions this week, including Calais, while encouraging supporters to vote for the Republican candidates in order to keep the National Front out of government. A survey released by French polling agency TNS Sofres-OnePoint Thursday predicted the tactical maneuver would pay off in the two regions where the Socialists pulled their candidates, with around 77 percent of left-wing voters responding that they would vote for the Republican candidate.
Erixon said the choice between the National Front and the mainstream parties came down to economics, with Le Pen's party presenting policies that are mathematically unsound. "They're like any populist party," he said, "They're not embarrassed by the fact that what they're saying simply doesn't add up."
FOR FREE to continue reading
✔️ Unlock the full content of International Business Times UK for free
offer available for a limited time only
✔️ Easily manage your Newsletters subscriptions and save your favourite articles
✔️ No payment method required
Already have an account?
Log in
© Copyright IBTimes 2023. All rights reserved.