Freddie Gray Trial Update: Baltimore Officer William Porter Can Testify Against Police, Maryland Court Rules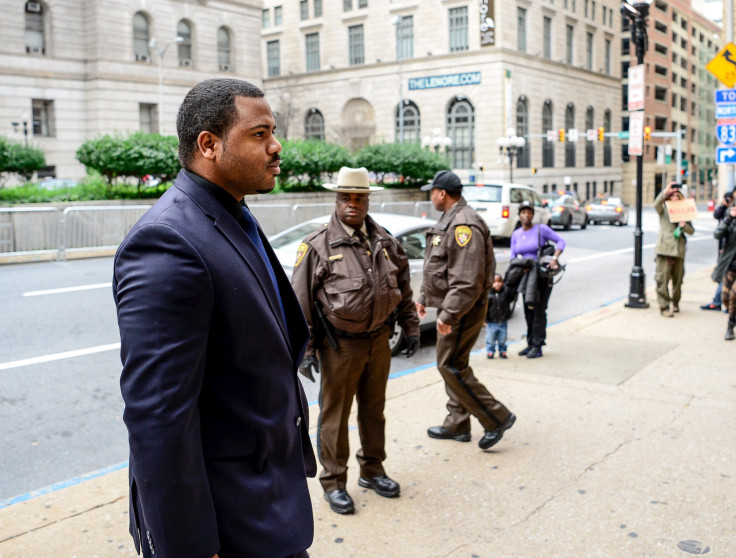 The Maryland Court of Special Appeals ruled Tuesday that a Baltimore police officer can be ordered to testify in the trials of five other officers charged in the 2015 police-involved death of Freddie Gray. Officer William Porter, whose manslaughter trial ended in a mistrial last December, had been trying to avoid being called as a witness in trials of fellow officers charged in Gray's April 12 arrest. His death sparked days of civil unrest and anti-police brutality protests in the majority black city.
Appeals court proceedings halted the Circuit Court trials of Officer Caesar Goodson Jr. and Sgt. Alicia White, in which Porter is a material witness. Those trials are expected to proceed.
Goodson faces a charge of "depraved heart murder," the most serious of offenses leveled at six officers charged in Gray's case. White faces charges of involuntary manslaughter, second-degree assault, misconduct in office and reckless endangerment — the same charges as Porter, who is expected to be retried.
Gray, a 25-year-old African-American, sustained a severe spinal injury while riding in a van to a Baltimore police station. He died of his injuries a week later. The case prompted days of civil unrest and rioting, along with peaceful protests, among Baltimore residents and social justice activists upset over the number of young black men dying at the hands of U.S. police.
Cause of Death of People Killed by Police in 2015 | Graphiq
© Copyright IBTimes 2023. All rights reserved.
FOLLOW MORE IBT NEWS ON THE BELOW CHANNELS