Free Doctor's Visits: In 2016, Some Obamacare Insurers Offer Medical Care With No Copay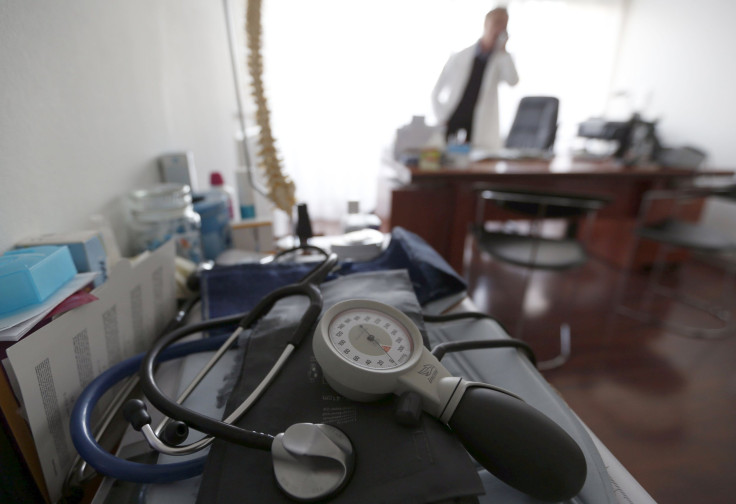 Starting this year, worrying about how much it will cost to see a doctor might not be an issue anymore for some patients in the U.S. Some health insurance companies selling coverage on exchanges created under the Affordable Care Act are aiming to offer free visits to primary care doctors, but not just for preventative and primary care, Kaiser Health News reported Monday. The idea is to help patients stay healthier while also saving insurers money.
The initiative is a limited one, for now. According to Kaiser Health News, which reviewed the plans offering free care, companies selling on Obamacare insurance exchanges offered free visits in Atlanta, Chicago and at least 15 other markets. Not all plans or all insurance companies offer the perk, which goes beyond preventative services that the Affordable Care Act has mandated must be made free.
Still, patient advocates said it was a step in the right direction, because it gives patients a reason to see the doctor before they become seriously ill and incur much higher medical costs, such as for extensive tests or hospital stays. Some of the insurers offered free visits beyond just primary care and across state lines, such as Molina Healthcare, which is based in California but grants patients free visits to specialists in Florida and six other states.
Numerous surveys in 2015 showed that high deductibles, or the amount a customer must pay before insurance coverage kicks in, deters even those who carry health insurance from seeing the doctor. People with high deductible plans, defined as $1,500 a year for an individual or $3,000 for a family, were also far less satisfied with their plans than those with lower deductibles, a Kaiser Family Foundation poll found in May. Other research has showed that people with high deductibles actually skip vital care and tests, sometimes at risk to their health, because of the unaffordable out-of-pocket costs.
"Better access…should mean better outcomes and happier people," said Tom Vanderheyden, CEO of Harken Health, a new insurer that is an affiliate of UnitedHealthcare and which operates multiple primary care clinics in Chicago and Atlanta, Kaiser Health News reported. Ideally, people would visit those clinics for free care instead of going to more expensive options like the emergency room, he said.
© Copyright IBTimes 2023. All rights reserved.