Freeform's 'Siren' TV Show Premiere: Here's How You Know The Cast
With "Shadowhunters" already taking on vampires and werewolves, Freeform is testing the mermaid waters with the two-hour premiere of its new series, "Siren," on Thursday. The fantasy show follows a small town that's turned upside down when a mysterious girl from the sea suddenly appears and begins wreaking havoc. With a new series for viewers to enjoy comes a new cast for people to become fans of, but some of these stars might already be on everyone's radar.
Here's how you know the "Siren" actors:
Eline Powell (Ryn)
Though she's the star of this new Freeform series Eline Powell is still fairly new to the acting game. She had a few film roles in projects like dramas "Quartet," "Private Peaceful" and "King Arthur: Legend of the Sword," as well as prior TV roles, including that of Bianca on "Game of Thrones." "Siren" will be her first series regular role.
Alex Roe (Ben)
While he's starred on shows like "The Fugitives" in 2005 and "The Cut" in 2010, Alex Roe is most known for his character Evan Walker in the film adaptation of the YA novel "The Fifth Wave," which also starred Chloë Grace Moretz and Nick Robinson. Most recently, Roe could be seen in another book-to-screen adaptation, this time based off of a romance novel titled "Forever My Girl." The movie was released in 2017 and also featured actress Jessica Rothe.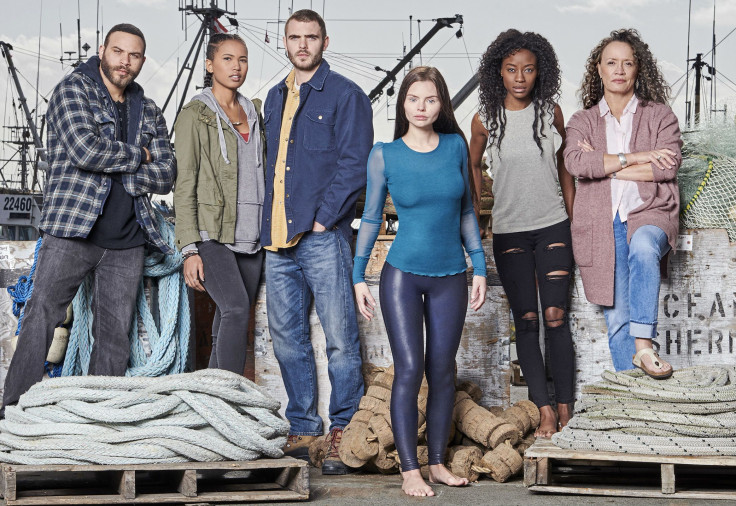 Fola Evans-Akingbola (Maddie)
After starting her career in 2014 with an episode of "Youngers," Fola Evans-Akingbola went on to have a small role on the drama "Holby City" before landing her first multi-episode gig on the BBC show "Death in Paradise" in 2016. She, like Powell, was in a couple episodes of "Game of Thrones." Last year, she starred in the horror film "An American Exorcism."
Sibongile Mlambo (Donna)
"Siren" viewers will likely recognize Sibongile Mlambo from a number of her past projects, including guest spots on shows like "Beaver Falls," "Homeland" and "Mad Dogs," as well as her lengthier roles on "Black Sails" as Eme and on "Teen Wolf" as Tamora. She also worked on the third "Honey" film in 2016 with Cassie and Kenny Wormald.
Ian Verdun (Xander)
The actor began his onscreen adventures with a couple of uncredited roles on "Grey's Anatomy" and "The Social Network" before getting his first fully-credited role in the short film "Bananas" in 2011. After that, the one-episode TV show stints just kept on coming for Ian Verdun, with roles on series like "Hawthorne," "General Hospital" and "Lucifer."
Rena Owen (Helen)
As the veteran actor on "Siren," Rena Owen has worked on many films and shows that fans will know her from. She was in the drama series "Shark in the Park" early on in her career, and then she started to take on film roles, including that of Hitirenga in 1994's action-drama "Rapa Nui" and as Beth Heke in "Once Were Warriors" that same year. Later in the 1990s she held the lead role in the drama "Adrenaline Junkies" for three seasons and then starred in "Star Wars: Episode III - Revenge of the Sith" a few years later as Nee Alavar. Most recently, she played Kitty Montebello in "The Straits" for 10 episodes and had a guest role on "The Orville."
Catch the two-hour debut of "Siren" on Freeform on Thursday at 8 p.m. EDT.
© Copyright IBTimes 2023. All rights reserved.