'Cloak & Dagger': Everything We Know About Freeform's Marvel TV Show
Marvel TV shows are already on ABC, Netflix and Hulu, and now, Freeform is finally getting a superhero drama to call their own. "Marvel's Cloak and Dagger" dropped a new trailer Tuesday (seen above), so let's look at what we know about the show.
Premiere Date: "Cloak & Dagger" Season 1 premieres Thursday, June 7 at 8 p.m. EST with a special two-hour episode.
Origin Story: The show will kick off eight years ago with Tandy (Olivia Holt) and Tyrone (Aubrey Joseph) as children before flashing forward to the present. However, that doesn't mean "Cloak & Dagger" will skip the origin story. "Yes, the show is about superheroes but I think what's incredible about this show is that the audience is going to fall in love with the characters as themselves before they fall in love with them as superheroes," Holt told Deadline.
Linked powers: These two don't work together just because they like each other. Their powers are connected. In the comics, Tyrone had a strange hunger that calmed down when Tandy would use her powers.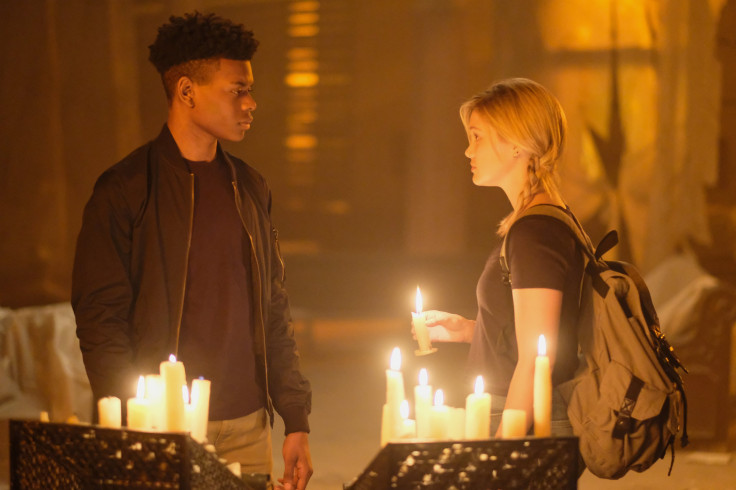 Star Crossed Couple: These heroes come from different lives. Tandy was once a privileged girl, but a storm completely ruined her seemingly perfect life. Tyrone, meanwhile, comes from less wealth, but that storm was just as fateful for him. The two met as young children and will reenter each other's lives as teenagers.
Supporting Cast:
Melissa Bowen (Andrea Roth), Tandy's mom, is "complex and emotionally composed," according to Freeform, and loves her daughter more than anything. She is an eternal optimist despite struggling to adapt to her new life.
Adina Johnson (Gloria Reuben), Tyrone's mother, is trying to give her son the world, but she is consumed by her need to protect him.
Michael Johnson (Miles Mussenden), Tyrone's father, works a desk job that he isn't thrilled with to keep his family happy. Like Mrs. Johnson, he wants Tyrone to have a good life.
Liam (Carl Lundstedt) is Tandy's partner in crime "while moonlighting as her boyfriend," the network notes. He has dreams of his own, though.
Dr. Bernard Sanjo (James Saito) is described as "an emotional cornerstone in Tyrone's life; they have a most unusual relationship."
Detective Connors (J.D. Evermore) is intimidating, but that's so no one gets close enough to learn his secrets.
Changes From The Comics: It happens in every single comic book adaptation, but the changes to "Cloak & Dagger" are noticeable in the trailers. The comics took place in New York (which, let's face it, gets enough screen time from other heroes) while the TV show is set in New Orleans. The biggest change is that Cloak has his powers and still has a full body rather than just being engulfed in some sort of darkness. They received their powers after they were kidnapped and used as test subjects for synthetic heroine in the Marvel comics, but the trailers hint that a storm gives them their abilities.
Who They Help: Tandy and Tyrone dedicate themselves to helping runaways and fighting drug dealers in the source material. Expect them to take some time to figure things out before they decide which bad guys they want to target on the show.
© Copyright IBTimes 2022. All rights reserved.
FOLLOW MORE IBT NEWS ON THE BELOW CHANNELS