French Finance Minister Sees Progress Towards 'More Equitable' U.S. Fine For BNP Paribas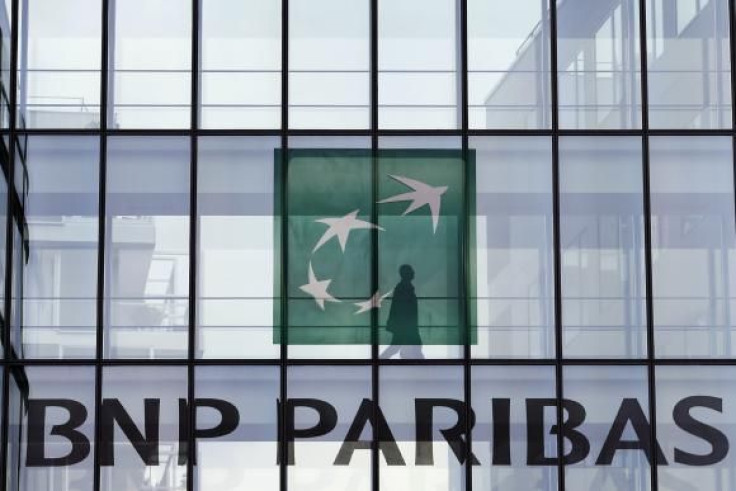 (Reuters) - France's finance minister said on Sunday that talks between BNP Paribas (BNPP.PA) and U.S. authorities over a potential fine for the bank for breaching U.S. sanctions had progressed towards a "more equitable" level. U.S. authorities - five of them in all, including the New York financial regulator - are investigating whether BNP evaded U.S. sanctions against Iran and other countries between 2002 and 2009.
BNP may have to pay a fine of about $10 billion and face other penalties such as being suspended from clearing clients' dollar transactions, sources close to the situation have said. The French government has said such a fine would be "disproportionate."
"I think we have made progress towards more equitable penalties that do not impede in a strong way the future and the future of funding in particular," finance minister Michel Sapin said in an interview on Europe 1 radio and news channel iTele, asked if the fine was going to be less than $10 billion. Sources familiar with the matter said on Thursday that negotiations had gathered pace recently. BNP Paribas declined to comment.
A $10 billion fine would wipe out BNP's projected 2014 earnings and put the bank's dividend under pressure, SocGen analysts estimated last month. It would also hit BNP's core equity tier one ratio, a measure of a bank's ability to endure stress and market shocks, forcing it down around 100 basis points from the current 10.6 percent, the analysts added. Sources familiar with the matter say the U.S. authorities are trying to establish whether the bank stripped out identifying information from wire transfers so they could pass through the U.S. financial system without raising red flags.
"What is being criticized by the U.S. authorities is the violation of a strictly American law. The same acts committed in France in euros would not have been reprehensible," Sapin said. "That said, it is the American law, it should have been respected."
(Reporting by Gus Trompiz, Matthias Blamont and Maya Nikolaeva; Editing by Catherine Evans and Mark Potter)
© Copyright IBTimes 2023. All rights reserved.
FOLLOW MORE IBT NEWS ON THE BELOW CHANNELS