Friend Or Foe? AT&T Deal With DirecTV Breaks 24-Year Partnership With America Móvil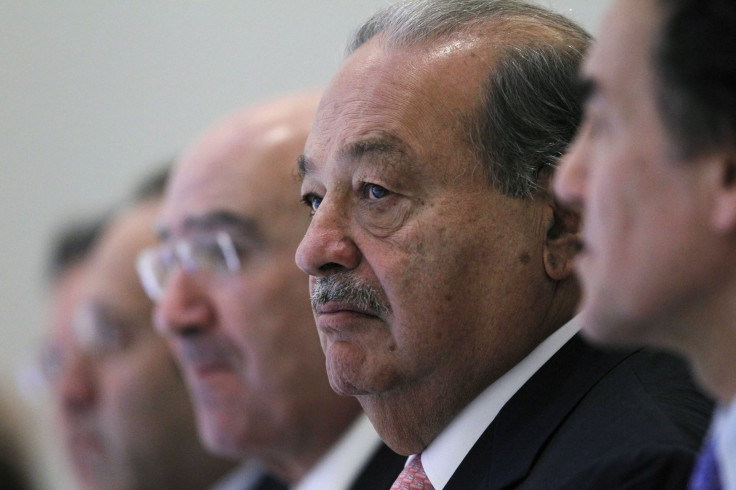 MEXICO CITY -- The proposed megadeal by AT&T Inc. (NYSE:ATT.CL) to buy DirecTV (NASDAQ:DTV) will shake up the telecommunications market beyond the U.S. border, turning Latin America's largest telecom company from a partner into a competitor and roiling a decades-long relationship between two of the most powerful moguls in the sector.
The $48.5 billion deal, announced Monday morning after weeks of rumors, includes the sale of AT&T's $6 billion stake in América Móvil -- 8.4 percent of the company's shares -- to avoid regulatory conflicts. By merging with DirecTV, AT&T will not only cut a 24-year partnership with América Móvil but end up competing against it in the region. The deal also threatens to disrupt the professional and personal relationship between AT&T CEO Randall Stephenson and América Móvil's (NYSE:AMX) owner, billionaire Carlos Slim.
Though DirecTV's main business is in the U.S., the company has significant operations in Latin America. According to Synergy Research Group, at the end of 2013 América Móvil had the largest chunk of Latin America's pay-television market, with 22 percent of subscribers. DirecTV, with 19 percent, was second.
The two moguls have known each other since the 1990s, when Stephenson worked as a Southwestern Bell Corp. executive in Mexico City, overseeing the company's investment and working directly with Slim. SBC, which bought AT&T in 2005, backed Slim's privatization of the formerly state-owned Teléfonos de México (Telmex) in 1990, now the largest landline and internet provider in Mexico with 80 percent of the market.
During a conference call announcing the deal on Monday morning, Stephenson assured listeners that his relationship with Slim will remain untouched. "We created a lot of value for our shareholders," he said. "We have changed the welfare of the countries in Latin America. América Móvil has invested at a level that's in excess of anyone in that region."
Stephenson also said that he recently visited Slim to discuss with him his plan to buy DirecTV, and reaffirmed his admiration for the Mexican businessman, whom he called "the most inherently brilliant individual that I've ever worked with."
For all those kind words, AT&T had been moving away from América Móvil in recent years. In June 2013, the company sold 7.5 percent of the 16 percent of stocks it controlled in América Móvil. Slim, currently the world's second-richest man with a net worth at $73 billion, has yet to comment on the deal. An América Móvil representative declined comment to International Business Times.
DirecTV's Latin American operations have grown 95 percent in subscriptions over the last two years, but they only yield 20 percent of its profit, according to Colombian consultancy firm Portafolio. DirecTV owns 93 percent of Sky Brazil, the country's largest pay-television provider, as well as 41 percent of Sky Mexico, which provides service in Mexico, Central America and Dominican Republic.
Slim's current goal is to conquer cable television, as América Móvil provides pay-TV in 17 countries in Latin America -- but not in Mexico. The telecommunications reforms pushed by Mexican President Enrique Peña Nieto will put this dream even more out of reach for Slim, since they include anti-monopoly provisions and dictate diversification in TV and phone providers. Since Slim controls 80 percent of the phone market, the reforms make it effectively impossible for him to obtain a TV license.
AT&T also announced that its designees in América Móvil will hand in their resignations immediately. América Móvil's website lists two AT&T employees in its board.
© Copyright IBTimes 2022. All rights reserved.
FOLLOW MORE IBT NEWS ON THE BELOW CHANNELS