Fruit Recall 2019: What Is Listeria? Symptoms, Causes and Treatment
The U.S. Food & Drug Administration has ordered the recall of thousands of pieces of plums, peaches and nectarines from major groceries, citing possible Listeria contamination. In an official news release dated Jan. 24, the agency said that the withdrawal involves fruit by the brand Rio Duero and listing Chile as their country of origin. The products were distributed by Jac. Vandenberg Inc of Yonkers, New York.
Listeria is toxic microorganism that can cause stillbirths and miscarriages among the pregnant and complications among those with weak resistance. Healthy people may experience short-term symptoms such as abdominal pain and diarrhea, severe headache, fever, nausea and stiffness. According to the Mayo Clinic, infection from Listeria often happens by consuming unpasteurized milk products and incorrectly processed deli meats. Fruits and vegetables are contaminated when they come in contact with water or soil that has the bacteria.
Other foods that have been associated with Listeria include refrigerated smoked seafood, soft cheeses, raw sprouts, and meat spreads. Symptoms typically take a few days after consuming contaminated food, though it can also take up to 30 days or more in some cases. To confirm if you have contracted listeriosis, a blood test is necessary.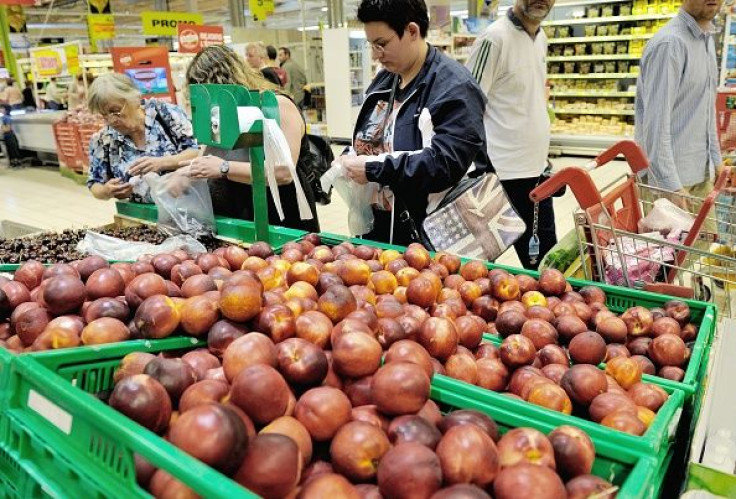 As many as 1,727 cartons of fresh peaches, 1,207 boxes of fresh nectarines and 365 cartons of fresh plums were ordered to be withdrawn from the shelves due to exposure to Listeria monocytogenes, a microbe that can cause fatal infection among children, the elderly and those with weak immune systems. The fruits were reportedly sent to different U.S. states and sold in small retail stores and huge supermarket chains such as Costco, ALDI, Fairway Market, Market Basket, Walmart and Hannaford.
The FDA discovered the recent problem following a random sampling of products at the packing house. The 18 U.S. states affected were Alabama, California, Georgia, Illinois, Kentucky, Maine, Massachusetts, Michigan, Mississippi, New Jersey, New York, North Carolina, Ohio, Pennsylvania, South Carolina, Tennessee, West Virginia and Virginia. Jac. Vandenberg has reportedly stopped distributing the produce while the FDA continues its investigation.
Earlier this year, jars of sunflower and tahini produced by Oskri Organics Corporation were also withdrawn from supermarkets and retail outlets over concerns of possible contamination. The company has recently expanded this recall to include all 19 kinds of nut butter in its product mix for the same reason.
© Copyright IBTimes 2023. All rights reserved.
FOLLOW MORE IBT NEWS ON THE BELOW CHANNELS