'Fruits Basket' Season 2, Episode 14 Live Stream Details, Spoilers, Release Date
KEY POINTS
The second half of "Fruits Basket" Season 2 begins with Episode 14
Yuki returns to Sohma family for an interview
"Fruits Basket" Season 2, Episode 14 airs Monday (July 6)
The new trailer for the second half of "Fruits Basket" Season 2 is streaming on Funimation as Isuzu or Rin's storyline progresses. Episode 14 of the anime series is titled "I Should Die…"
This article contains spoilers for "Fruits Basket" Season 2 episodes.
The official website has released a set of spoiler photos and a summary for "Fruits Basket" Season 2, Episode 14.
One of the stills from the upcoming episode shows Yuki, and he is crying. Another image shows Hatsuharu, and it looks like he has taken a hit on his face. It remains to be seen if Akito is involved in this.
Interestingly, Yuki's still and Hatsuharu's image are likely from the same scene as they are in the woods.
The website has also shared an image of Rin, and she looks angry. So, Rin may have hit Hatsuharu.
The newly-released trailer for the second half of "Fruits Basket" Season 2 hints that it will focus on Rin. Another spoiler still shows Tohru with her head down and a hand on her head. Is she with Kyo?
According to the synopsis, Yuki returns to the Sohma family to talk about the interview. Meanwhile, Tohru's grandfather is sick, so Shigure decides to attend the interview on his behalf.
Meanwhile, the show is getting new opening and ending themes, Anime News Network reported. The opening theme is titled "Home," and it is performed by Asako Toki, and the ending theme called "Eden" is performed by Monkey Majik.
The cast of "Fruits Basket" Season 2 includes Manaka Iwami as Tohru Honda, Nobunaga Shimazaki as Yuki Sohma, Yuma Uchida as Kyo Sohma, Yuichi Nakamura as Shigure Sohma, Atsumi Tanezaki as Arisa Uotani, Satomi Sato as Saki Hanajima, Rie Kugiyama as Kagura Sohma, Megumi Han as Momiji Sohma, Takahiro Sakurai as Ayame Sohma, Kazuyuki Okitsu as Hatori Sohma, Reina Ueda as Kisa Sohma and Maaya Sakamoto as Akito Sohma.
"Fruits Basket" Season 2, Episode 14 is scheduled to air Monday (July 6). Fans can watch the latest episode online via live streaming on Crunchyroll.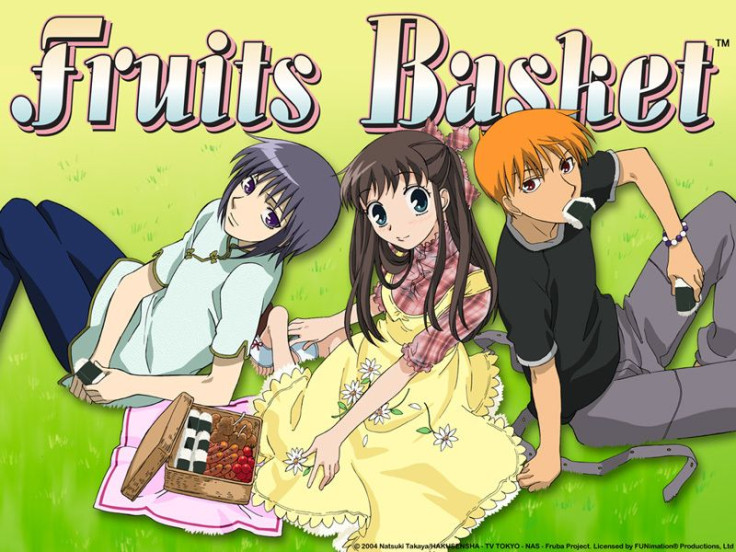 © Copyright IBTimes 2023. All rights reserved.