FTX Reached Late Stage Of Negotiation With Taylor Swift Before It Collapsed
KEY POINTS
FTX previously asked Taylor Swift for a "light degree of endorsement" on social media
But the singer-songwriter reportedly "would not, and did not, agree to an endorsement deal"
Sam bankman-Fried initially approved the sponsorship deal because he was reportedly "a fan of Tay Tay"
Sam Bankman-Fried, the disgraced CEO of the collapsed crypto derivatives exchange FTX, or his team reportedly held talks with American singer-songwriter Taylor Swift over a $100 million sponsorship deal just months before the debacle.
Bankman-Fried's FTX has collaborated with several sports personalities and celebrities in the past. The crypto empire had struck a deal with basketball superstars like Shaquille O'Neal and Stephen Curry, NFL quarterback Tom Brady, tennis star Naomi Osaka and supermodel Gisele Bundchen.
Probably to continue with this kind of marketing scheme, the crypto entrepreneur's team reportedly sought Swift's camp to not only endorse the company but also to make more money from her stardom.
FTX reached the final stages of negotiating a sponsorship deal with the 11-time Grammy Award winner Swift. The $100 million deal includes a potential sponsorship of a tour and a system for tickets that utilize Non-Fungible Tokens (NFTs) as digital certificates, FT reported, citing people familiar with the matter as source of the information.
Bankman-Fried initially favored the said sponsorship deal with Swift since he is a "fan of Tay Tay," one employee told the publication. But there were employees within FTX that disapproved of the proposed partnership because it was too expensive and raised the issue of whether previous celebrity deals delivered value for the money spent.
Later, FTX executives, including FTX US president Brett Harrison urged Bankman-Fried to drop the negotiation. Before the said sponsorship proposal, FTX had previously sought Swift's "light degree of endorsement" on social media, which the singer-songwriter reportedly never contemplated agreeing, the report said.
"Taylor would not, and did not, agree to an endorsement deal. The discussion was around a potential tour sponsorship that did not happen," a former FTX employee told FT.
The sponsorship deal with Swift sizzled down just months before the crypto empire collapsed and filed for bankruptcy, which spared the singer-songwriter of potential association with the controversial crypto company.
FTX's meteoric rise to fame and popularity was boosted by its lavish marketing deals on celebrity and sports endorsements. The fallen crypto empire spent $135 million to get the naming rights of Miami's basketball stadium and $20 million on an ad campaign that featured Brady and Bundchen.
FTX also signed deals with the NHL's Washington Wizards and Capitals, the NBA's Miami Heat and Golden State Warriors, Major League Baseball, and esports powerhouse TSM.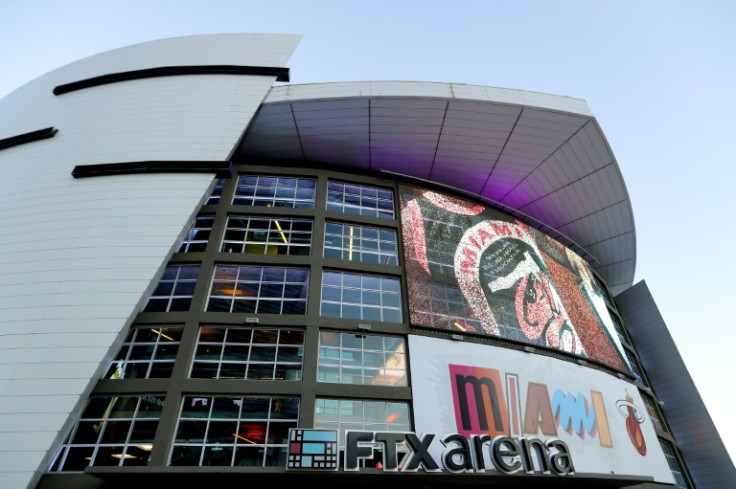 © Copyright IBTimes 2023. All rights reserved.