Fugitive Feline: Man-Eating Tiger In India Kills 10, Remains On The Loose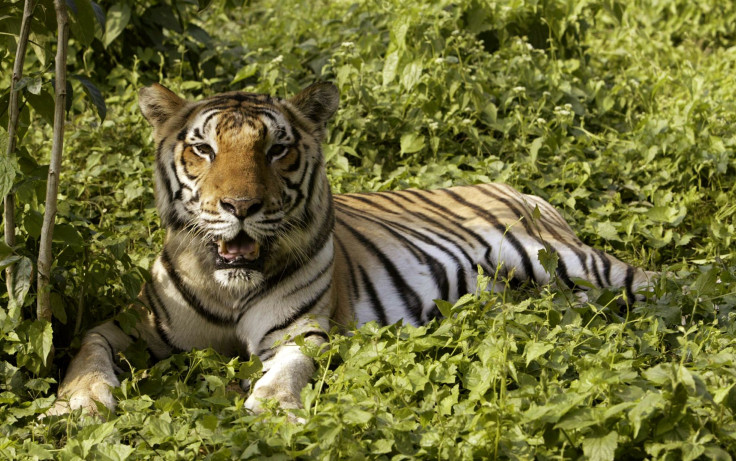 Villagers in northern India are facing an unexpected threat from a tigress that is believed to have escaped from one of the country's national parks.
The female tiger first mauled a 65-year-old man to death on Dec. 29 in the Sambhal district of Uttar Pradesh state, reports the Associated Press. But after her latest attack on Sunday, the tigress has killed at least nine other people in a region of 80 miles around.
The cat's latest victim was a 50-year-old man who was collecting firewood by his home on Sunday. Neighbors attempted to scare the cat away. But the animal had eaten the man's legs and stomach before they ran it off.
The cat is believed to have escaped from Corbett National Park, the oldest national park in India. Villagers are now being warned to be extremely cautious when approaching forested areas. Wildlife officials were close to capturing the tigress over the weekend. But Saket Badola, deputy director of Corbett National Park, says she "did not attack the bait and left silently."
"The animal has started attacking humans because it is not getting its natural prey," said Rupek De, chief wildlife warden of Uttar Pradesh. "The tigress must be tired because it is not getting adequate rest."
Villagers in the region have requested increased protection and have even taken over a national forest office. Officials continue to encourage them to move in groups, especially when venturing into or close to forested areas.
© Copyright IBTimes 2023. All rights reserved.