Future Oculus Headsets To Require Facebook Accounts To Unlock Social Features
KEY POINTS
For full functionality using future Oculus headsets, users will need to create Facebook accounts to log on
Using a Facebook account will supposedly provide a single way to log into Oculus devices and makes it easier to find, connect, and play with friends in VR
Facebook bought Oculus in 2014 and has gradually pushed for greater integration with its headsets using a Facebook account over existing Oculus accounts
Beginning in October, people who will be purchasing Oculus VR headsets will need to have a Facebook account to log in.
This was announced by Oculus in a blog post even as existing Oculus users will be given the option to merge their Oculus and Facebook accounts. However, if they don't merge those accounts before January 1, 2023, some functionality will be lost, warns Video Games Chronicle.
After that date, full functionality on their Oculus device will not be available when the Facebook account is not activated. Although purchased content will remain accessible, Facebook noted that it expects that some games and apps will likely stop working.
Even if you already have an Oculus account, in the spirit of integration, all future unreleased Oculus devices to come will require a Facebook account.
"Giving people a single way to log into Oculus—using their Facebook account and password— will make it easier to find, connect, and play with friends in VR," Oculus said. "We know that social VR has so much more to offer, and this change will make it possible to integrate many of the features people know and love on Facebook."
Since Facebook has owned Oculus since 2014, this is not a surprise. The surprise, actually, is that it has taken this long for Oculus to implement this policy. After being founded in 2012, Facebook, Inc. acquired Oculus for $2.3 billion in cash and stock two years later.
"Using a Facebook account provides a single way to log into Oculus devices and makes it easier to find, connect, and play with friends in VR," the blog post said. "It also enables Facebook-powered social experiences, like live-streaming gameplay to your Facebook timeline, making calls with parties, joining events, and exploring new experiences like Facebook Horizon."
The new changes apparently consolidate Facebook's management of its platforms. The Verge notes that a new privacy policy will be administered by Facebook itself, not the separate Facebook Technologies hardware subsidiary, and "Facebook will manage all decisions around use, processing, retention and sharing of your data."
Two months ago, Facebook discontinued its Oculus Go entry-level VR headset.
"We're also making it easier to share across our platforms if you'd like," the blog post said. "For example, people already have the option to livestream or share their VR experience on Facebook, and soon you'll be able to use your VR avatar on other Facebook apps and technologies."
It added: "We understand that this is a significant change, which is why we're sharing the news early. We will update existing users who choose not to log in with a Facebook account as we get closer to ending support for Oculus accounts in 2023."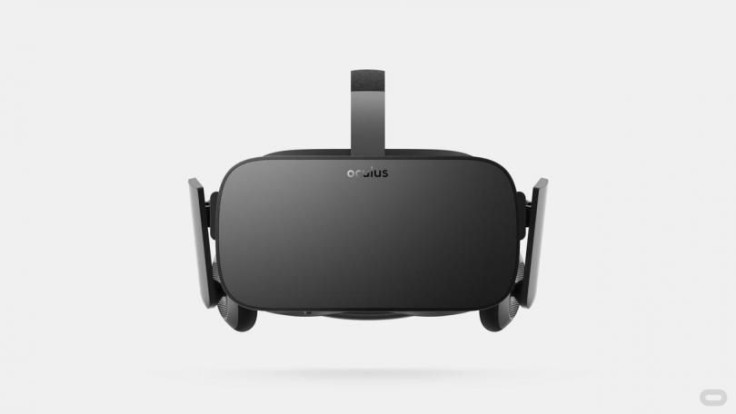 © Copyright IBTimes 2023. All rights reserved.