Future And Young Thug End Beef On Stage At Drake's Summer Sixteen Tour After Months Of Tension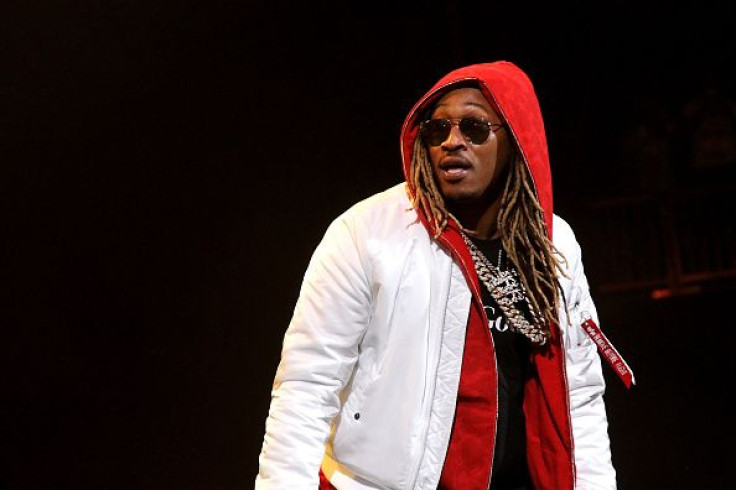 If there's one thing you can say about the Atlanta hip-hop scene, a lot of their rappers stick together, despite having past differences. That can certainly be said about Future and Young Thug, because after exchanging covert disses on social media earlier this year, they wound up on the same stage together.
It happened during the New York leg of Drake's "Summer Sixteen" tour, where the Freebandz leader invited Young Thug to perform, ending several months of tension.
If you remember, their problems started when Future and Young Thug's producer Metro Boomin blasted artists for releasing music too quickly, and the "Stoner" creator thought the comment was about him.
"Hey, @MetroBoomin, who you referring to? asked Young Thug. "Put some names on that s--- lil' boy."
Young Thug blasted Future and claimed to be a much bigger artist. "A n---- music couldn't ever sound nowhere near mines," wrote the "Barter 6" rapper. "I'm Michael. He's Tito … It's okay to ride a d---- but don't agitate another one, lil' n----."
In February of 2016, Thug and Future dissed each other on Twitter after the "Evol" MC alerted fans to new music.
"Boy, slow down dropping all that BS music" wrote the "Slime Season" rapper. "Your family, team wish you was me, lil' n----."
That's when Future quickly shot back. "Your b---- wish you was me," he wrote, which was captured by Hip-Hop DX. "In real life … My tweets worth [a] million now."
Even Metro Boomin talked about the rivalry between both MCs and said he hates being stuck in the middle of it.
"It's some crazy s---," said Metro in an interview with Fader in April. "You can't have either one of them feel like you f--- with the other one more than them. Either one of them would be offended. You gotta remain neutral as much as possible. It's no bias."
At this point, it's safe to assume that Metro probably doesn't have to work so hard to stay on both rapper's good sides, thanks to this newfound truce. Hopefully, some cool music will come out of this improved relationship, especially since Young Thug, Future and Metro Boomin seem to all be on the same page now.
You can see the two rappers perform together here.
© Copyright IBTimes 2023. All rights reserved.