G-Dragon On List Of Artists Likely To Win Prime Minister's Commendation This Year: Report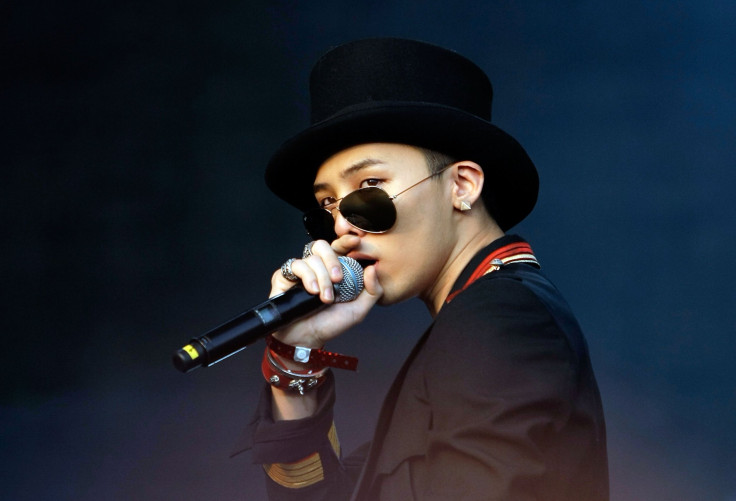 K-pop band BIGBANG's hit-maker G-Dragon has been featured on the list of artists who are likely to receive the South Korean Prime Minister's Commendation at the 2016 Popular Culture and Arts Awards, local media reported.
Kwon Ji-yong, who uses the stage name G-Dragon (Ji became G, while Yong means dragon in Korean), trained under the record label YG Entertainment before officially debuting as the leader of the South Korean group in 2006. He has helped write, compose and produce a number of BIGBANG's hit numbers, including "Lies," "Last Farewell," and "Day by Day."
The Ministry of Culture, Sports, and Tourism and the Korea Creative Content Agency jointly host the annual awards ceremony, which is in its seventh edition. Acknowledging the achievements of about 30 pop culture associated artists, four different awards — the Medal, the President's Commendation, the Prime Minister's Commendation, and the Cultural Minister's Commendation — are given out at the ceremony.
After local network Star News reported Friday that the probability of G-Dragon, 28, winning the award was high, there has been no announcement from the K-pop star's side as to whether he will attend the ceremony — which will be held on Oct. 27 and broadcast live on Naver V.
G-Dragon's fame has been growing extensively and on a recent episode of tvN's "Name List Reveal 2016," he made it to the number one spot as the most successful young celebrity with the "wealthiest amount" of famous personal connections.
© Copyright IBTimes 2023. All rights reserved.