Gabby Petito, Brian Laundrie Update: Police Made 'Unintentional Mistakes,' While Handling Utah Incident
KEY POINTS
The couple was traveling through Moab in August when police responded to the scene
The police reached the spot after a witness said he saw them involved in a dispute
Petito and Laundrie had then admitted in a video to having a fight
Two police officers, who encountered Gabby Petito and her fiancé a month before her body was found in Wyoming, made "several unintentional mistakes" during the encounter, an independent investigator has claimed.
The review, conducted by Capt. Brandon Ratcliffe of the Price City Police Department in Utah, found the officers who responded to the Aug. 12 incident misclassified the incident. Their reports also lacked details, the review determined. The officers were identified as Eric Pratt and Daniel Robbins, CNN reported.
"I am confident and comfortable in stating the mistakes that were made were not made intentionally," Price Police Capt. Brandon Ratcliffe wrote in the highly anticipated report on his months-long investigation into Moab police's handling of the call, NBC-affiliated WFLA reported.
Petito and Laundrie were traveling through Moab on Aug. 12 as part of a lengthy road trip when the police responded to a call in which a witness said he saw the couple involved in a domestic dispute, before driving away. Petito and Laundrie -- who were engaged -- admitted in a video, captured by the police officers' body cams, to having a fight in which the former said she struck her fiancé first. Petito had also told officers Laundrie grabbed her face.
One officer wrote in a report it appeared the incident was "more accurately categorized as a mental/emotional health 'break' than a domestic assault."
"Both written reports are missing significant details as it relates to the who, what, when, where, and how as it relates to this incident," Ratcliffe wrote, according to NBC News, adding it was "an impossible question to answer" whether Petito would be alive today if the officers had treated the incident differently.
The city did not address any potential discipline for the two officers.
Petito was reported missing on Sept. 11, during what was supposed to be a cross-country road trip with Laundrie. Authorities found Petito's remains at a national forest in Wyoming on Sept. 19. Her death was ruled a homicide by manual strangulation.
Laundrie, 23, was reported missing after the authorities found Petito's remains. He was determined to be a person of interest in her disappearance.
On Oct. 20, Brian's remains were found in Florida's Myakkahatchee Creek Environmental Park. His death was later ruled to be suicide by gunshot wound to the head. Bertolino said the gun used was taken from his parents' home. Neither Bertolino nor the Laundrie family had previously mentioned a firearm missing from their home to the FBI.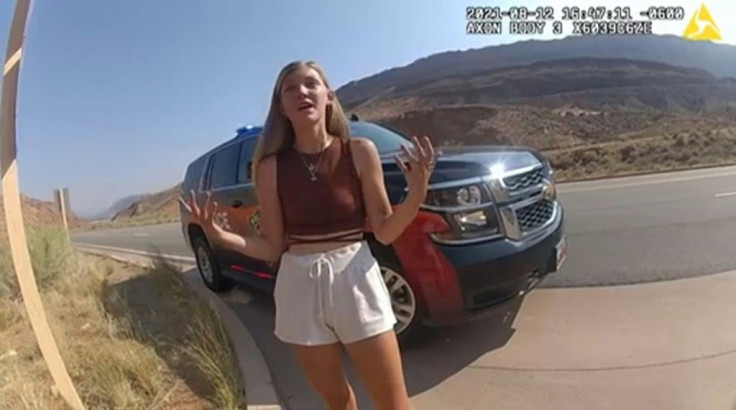 © Copyright IBTimes 2023. All rights reserved.