Gabriel García Márquez Dead: 19 Quotes And Sayings By The 'One Hundred Years Of Solitude' Writer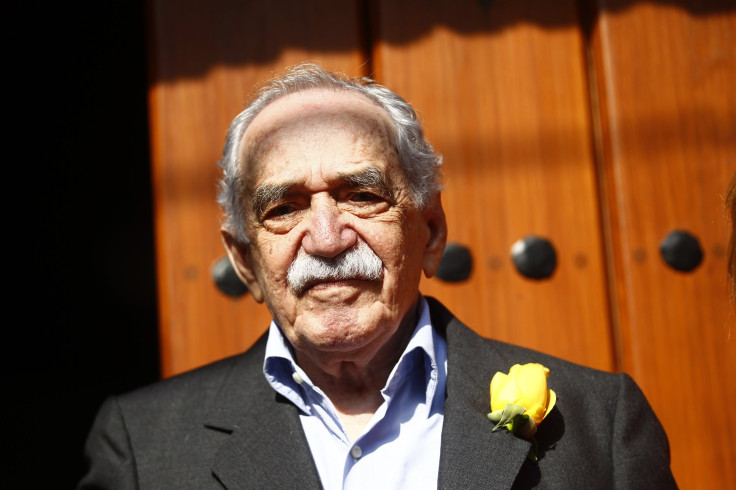 Colombian novelist Gabriel García Márquez died at 87 years old at his home in Mexico City on Thursday, the Associated Press reported.
García Márquez had been battling pneumonia and was hospitalized in Mexico on March 7. Two people close to the family confirmed his death to the A.P. on Thursday.
The Nobel laureate, famous for books like "One Hundred Years of Solitude," "Love in the Time of Cholera" and "Chronicle of a Death Foretold," was one of the most popular Spanish-language authors. García Márquez was awarded the Nobel Prize in Literature in 1982 and is credited as one of the founders of the magical realism style or style that is known for blurring the lines between reality and fantasy.
Along with his widely read books, he is also known for many inspirational quotes and sayings, in both Spanish and English. Here are some of his best, via Thought Catalog.
"Nobody deserves your tears, but whoever deserves them will not make you cry."
"All human beings have three lives: public, private, and secret."
"The only regret I will have in dying is if it is not for love."
"Age isn't how old you are but how old you feel."
"He who awaits much can expect little."
"There is always something left to love."
"A true friend is the one who holds your hand and touches your heart."
"No matter what, nobody can take away the dances you've already had."
"Be calm. God awaits you at the door."
"A person doesn't die when he should but when he can."
"Nothing in this world was more difficult than love."
"Wisdom comes to us when it can no longer do any good."
"Crazy people are not crazy if one accepts their reasoning."
"Always remember that the most important thing in a good marriage is not happiness, but stability."
"It's enough for me to be sure that you and I exist at this moment."
"A lie is more comfortable than doubt, more useful than love, more lasting than truth."
"Humanity, like armies in the field, advances at the speed of the slowest."
"The heart's memory eliminates the bad and magnifies the good."
© Copyright IBTimes 2023. All rights reserved.
FOLLOW MORE IBT NEWS ON THE BELOW CHANNELS