Galaxy J2 Core: Samsung's First Android Go Phone Specs, Features Explained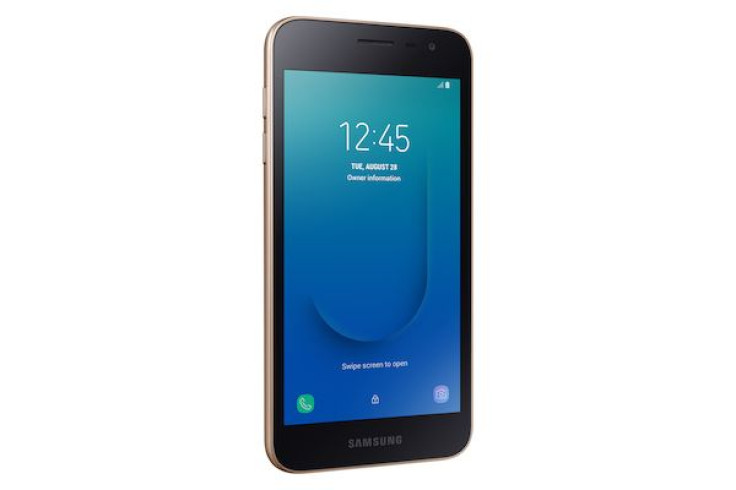 Samsung Electronics has finally announced its first Android Go smartphone. The Galaxy J2 Core runs a stripped-down version of Android OS, but it delivers all the essential smartphone features at an affordable price.
Samsung took to its online newsroom Friday to introduce the Galaxy J2 Core, its first Android Go handset that offers high quality performance without an expensive price tag. Samsung says its new phone stands out because it delivers long-lasting battery life, decent storage capacity and lightning-quick performance.
"At Samsung, we are committed to providing our customers with inspiring technology and leading innovation across all our devices, in every category to fit their needs," Vice President of Global Product Planning, Mobile Communications Business at Samsung Electronics Junho Park said. "The Galaxy J2 Core offers a complete smartphone experience, incorporating some of the key features available on high-end devices with improved battery, storage and performance that is particularly appealing to first time owners."
The Galaxy J2 Core has a 5-inch TFT display with a 540 x 960 resolution. It is powered by the Exynos 7570 processor and has 1GB RAM and 8GB of internal memory. The device sports an 8-megapixel camera on the back and a 5-megapixel camera up front. Both cameras have an F 2.2 aperture for wide-angle photography and they support Beauty Mode for users who want to take good quality selfies and portraits. In addition, the device has an accelerometer and proximity sensors, and it houses a 2,600 mAh battery.
Samsung claims that its first Android Oreo(Go edition) phone is faster than other models out there in terms of performance speeds. The tech giant also assured fans that users don't need to worry about exceeding data limits because the device has Optimized Data Control for easy management.
Samsung described the 8GB storage capacity of the Galaxy J2 Core as "spacious" but this is only because the phone comes with fewer pre-loaded apps. Compared to its rivals, Samsung's Android Go handset provides up to 1.5 times more storage space.
The battery capacity of the Galaxy J2 Core is also something that's not really great by today's standards. However, since the device is running Android Go and has optimized applications, the 2,600 mAh battery can last for an entire day.
Samsung is launching the Galaxy J2 Core in India and Malaysia this Friday, Aug. 24. The company will then expand the reach of the device to other markets, but it didn't say when and which countries they are going to be.
© Copyright IBTimes 2023. All rights reserved.