Galaxy S8 Facial Recognition Security Lock Can Be Fooled Using A Photo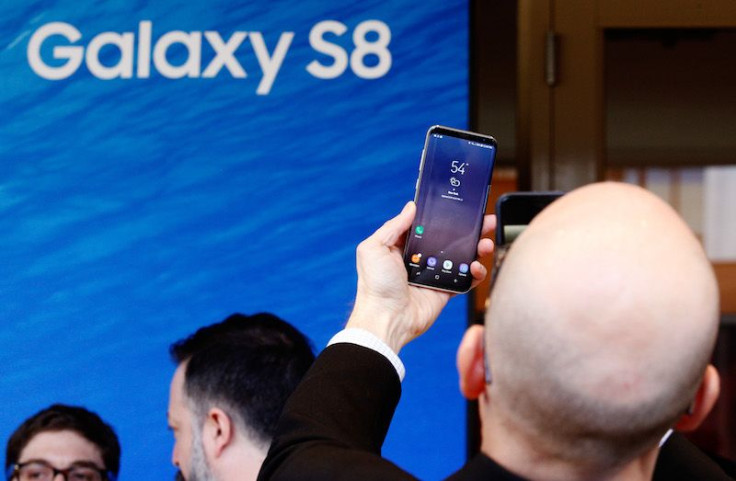 Samsung introduced the Galaxy S8 and Galaxy S8+ with its own facial recognition technology for unlocking phones. Although the technology is supposed to provide an added layer of security, it looks like it can easily be tricked.
In a recent Twitter livestream, YouTuber MarcianoPhone demonstrated that the facial recognition technology on the Galaxy S8 can easily be fooled by a full-screen selfie. He did this by registering his face on one of the Galaxy S8 units displayed at Samsung's showroom.
He then used another S8 to take a photo of himself and used that photo to unlock the the Galaxy S8. To be fair, it took a few tries, but in the end, the facial recognition tech still unlocked the phone with the photo. The phone unlocks at around the 9:00 mark.
It's possible that the software on the Galaxy S8 unit shown in the video isn't in it's final version. Samsung could still improve this by updating the software before it hits stores on April 21. If that's not the case, it looks like this security feature cannot be fully trusted just yet.
Samsung did admit that its face recognition software isn't fully secure, and that's why it's not being used for Samsung Pay, according to Mashable. Luckily, the Galaxy S8 and Galaxy S8+ still come with alternatives when it comes to security.
Although the placement of the fingerprint scanner on the back has been heavily criticized by a lot of people, it's still a lot more secure, according to Android Authority. The fingerprint scanner is the one used for authenticating Samsung Pay transactions. The Galaxy Note 7's iris scanner also makes a comeback with the Galaxy S8 and S8+, too. There's also Android's pattern lock, four-digit pin and the most secure alpha-numeric passcode lock for complicated and harder-to-crack passwords.
© Copyright IBTimes 2023. All rights reserved.