'Game Of Thrones': The 22 Best Quotes From The HBO Series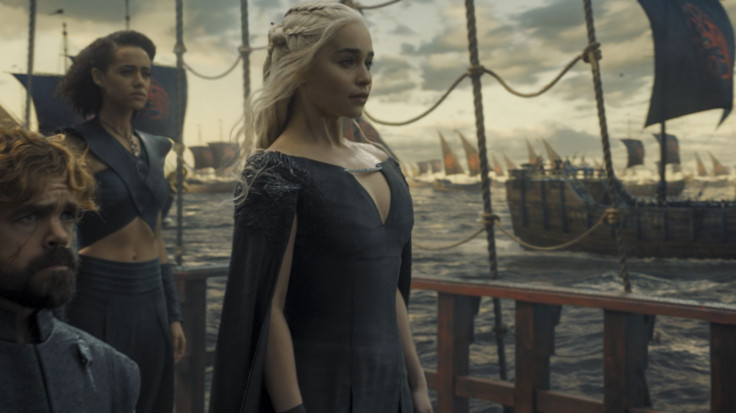 The wait is almost over for Season 7 of "Game of Thrones." In the meantime, fans are desperately searching for anything to hold them over.
You could spend the next few months re-watching Seasons 1 through 6 of "Game of Thrones," but there's an easier alternative. "Game of Thrones" is full of brilliant dialogue. Whether you're looking for a brilliant one-liner, a quote to sum up your feelings of love or hate or something different entirely, there's a line for everyone in each script.
Here are the 22 best "Game of Thrones" quotes of all time:
"The man who passes the sentence should swing the sword" -- Eddard Stark (Sean Bean)
"The next time you raise a hand to me will be the last time you have hands" -- Daenerys Targaryen (Emilia Clarke)

"It's the family name that lives on. It's all that lives on" -- Tywin Lannister (Charles Dance)
"When you play the game of thrones you win or you die" -- Cersei Lannister (Lena Headey)
"Nothing isn't better or worse than anything. Nothing is just nothing" -- Arya Stark (Maisie Williams)
"When dead men and worse come hunting you think it matter who sits on the iron throne?" -- Jorah Mormont (Iain Glen)
"Hate's as good a thing as any to keep a person going. Better than most" -- The Hound (Rory McCann)
"Chaos isn't a pit. Chaos is a ladder" -- Littlefinger (Aidan Gillen)
"I wish I was the monster you think I am" -- Tyrion
"There is a beast in every man and it stirs when you put a sword in his hand" -- Jorah
"Power resides where men believe it resides. It's a trick, a shadow on the wall. And a very small man can cast a very large shadow" -- Tyrion
"All men must die, but we are not men" -- Daenerys
"The good Lords are dead, and the rest are monsters" -- Brienne of Tarth (Gwendoline Christie)


Brienne of Tarth (Gwendoline Christie) is among the strongest female characters on "Game of Thrones," as you can tell from her most memorable quotes.

HBO

"Money buys a man's silence for a time. A bolt in the heart buys it forever" -- Littlefinger
"We go forward. Only forward" -- Stannis Baratheon (Stephen Dillane)
"I'm not going to stop the wheel. I'm going to break the wheel" -- Daenerys
"It's not easy being drunk all the time. If it were easy, everyone would do it" -- Tyrion
"You're mine. Mine, as I'm yours. And if we die, we die. All men must die, Jon Snow. But first we'll live" -- Ygritte (Rose Leslie)
"The gods have no mercy, that's why they're gods" -- Cersei
"A day will come when you think you are safe and happy, and your joy will turn to ashes in your mouth and you will know the debt is paid" -- Tyrion
"All my life men like you have sneered at me. And all my life I've been knocking men like you into dust" -- Brienne of Tarth
"What do we say to the God of death?"
"Not today" -- Syrio Forel (Yerolemou) and Arya
"Game of Thrones" returns to HBO July 16. Get your Season 7 spoiler fix here.
© Copyright IBTimes 2023. All rights reserved.