'Game Of Thrones' Parody: Shutterstock Imagines Key Families As Corporations In 'Game Of Brands' Video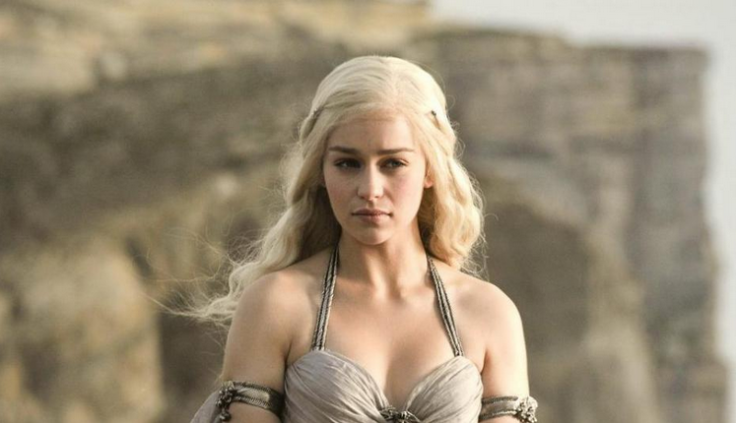 HBO's "Game of Thrones" may be fantasy, but the politics and maneuvering that happen on the show are applicable to many other more relatable worlds, such as politics and business. In fact, Shutterstock – the New York-based stock photography, video, and music company -- has reimagined "Game Of Thrones" as a battle between some of the world's biggest company brands.
In a promo-parody video on the Shutterstock blog – meant to show off what can be done with access to their stock library – the company imagines the three most important houses on the show as fictional retail and business brands. Using the "winter is coming" tagline, the Stark family is transformed into a winter outerwear line -- Stark Outfitters. Inspired by Daenery's (Emilia Clarke) dragons on the show, House Targaryen gets an airline -- Air Targaryen -- complete with an ad featuring a voiceover paying homage to some of Daenery's weighty speeches. Finally, the money obsessed Lannisters are depicted as an investment group promising to secure your family's finances for the future. Everything seen in the parody video "Game of Brands" is stock footage from the Shutterstock library.
Watch the parody video below:
In the blog post featuring the video, Shutterstock also created an image-based parody imagining the Martell family as a promotions company. The most interesting part of the joke is a poster for a three-day music festival put on by the Martells filled with bands named with "Game of Thrones"-centric puns – Dire Wolves, Better Khal Drogo, and the Unsullied. The fictional festival is called the Martell Sunspear Fest and purports to be held in the Red Mountains.
Fans should enjoy the unique parody of one of television's most popular shows – even if they cannot actually invest their money with Lannisters or fly Air Targaryen. Season 5 of HBO's "Game of Thrones" premieres April 12.
© Copyright IBTimes 2023. All rights reserved.
FOLLOW MORE IBT NEWS ON THE BELOW CHANNELS