'Game Of Thrones' Season 5 Spoilers: Lady Stoneheart Rumors Shot Down Again; Creators Give Possible Explanation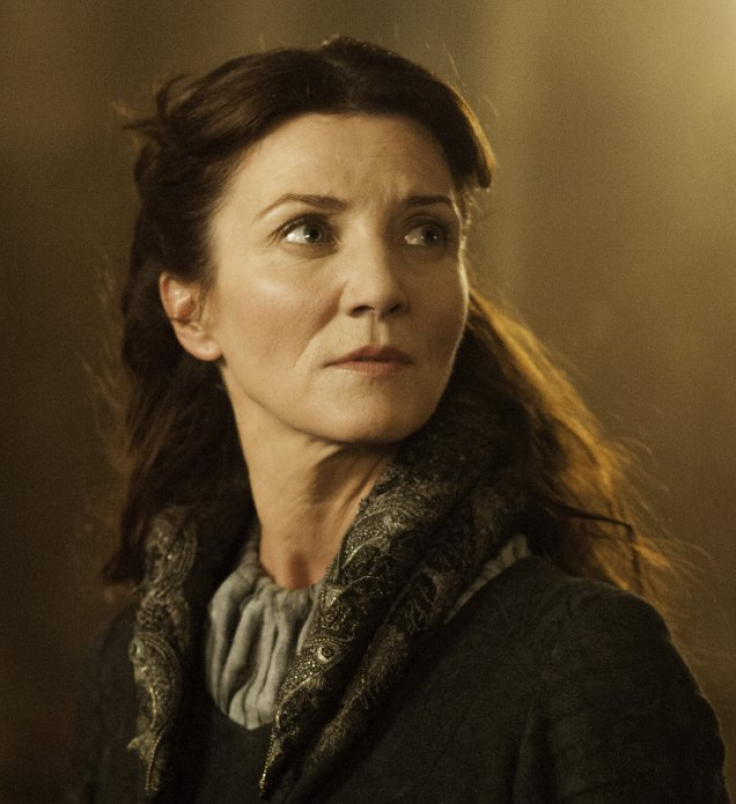 The "Game of Thrones" Lady Stoneheart rumors (spoilers ahead!) keep coming back from the dead, but there continues to be no guarantee from anyone on the HBO series that a certain departed queen will be resurrected anytime soon. When Entertainment Weekly asked series creators D.B. Weiss and David Benioff Wednesday about the possibility of the character's appearance in Season 5, they declined to give fans any word one way or the other.
"A Song of Ice and Fire" book readers know all about Lady Stoneheart – the vengeful, zombie-like reincarnation of the murdered Catelyn Stark (Michelle Fairley) – but the show's viewers are still in the dark. The character played a major role in the book series' fourth volume, and some fans were upset when she did not make an appearance in Season 4 of the HBO show. Those hoping Season 5 might introduce Lady Stoneheart to the television audience might be further disappointed.
Rumors began swirling in February after Michelle Fairley's name was listed in the credits of a Season 5 episode on IMDb, but the reports were quickly shot down.
"There hasn't been any discussion about [Michelle Fairley] returning to the show after Season 3," a representative for the actress told the Huffington Post last month. "As of now, this is completely incorrect."
The posting on IMDb has since been removed.
When "Game of Thrones" showrunners Weiss and Benioff were asked Wednesday about the chances that Lady Stoneheart – and some other so-far-absent book favorites – would be included in future episodes, the writers dodged the question.
"We reached that point that commenting individually on what is or is not in the show from the books is a prospect of diminishing returns," Weiss told Entertainment Weekly. "Early on in the process, it was something we talked about a fair amount. [The change of strategy is] not out of any disrespect; the fact that people care enough about the books and the show to have arguments about it is something we have huge gratitude and respect for. I just don't think there's value in anything we have to say about it. It opens a Pandora's Box of questions you could spend your whole life answering, and the net result is that what you said will probably make people less happy than if you hadn't said anything."
"People will complain about things because they don't know what's coming up ahead," Benioff added. "'Why haven't we seen this guy?' And I think it will be easier once everything is out and it's 70 hours. Not that people shouldn't complain — that's why God invented the Internet — but I think we'd be better able to have that argument later."
Unless the show is going to some extreme lengths to conceal a big Season 5 reveal – which is not out of the realm of possibility – it seems doubtful that Lady Stoneheart will be included in the show, at least not anytime soon. Season 5 of "Game of Thrones" premieres on HBO on April 12.
Do you want to see Lady Stoneheart in "Game of Thrones?" Tweet your thoughts to @Ja9GarofaloTV.
© Copyright IBTimes 2023. All rights reserved.