'Game Of Thrones' Rape Scene Draws Criticism, Causes Fans To Quit HBO Show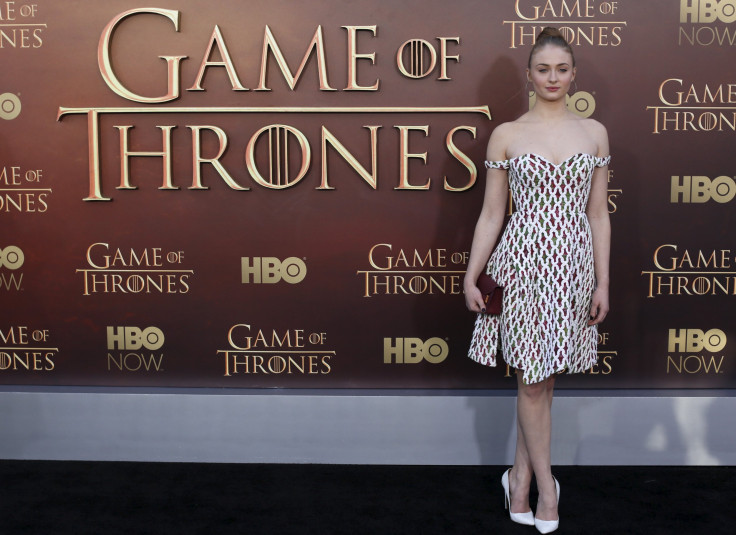 The most recent episode of the hit HBO drama series "Game of Thrones" included one of the most controversial scenes of the series' five seasons. After the rape of Sansa Stark in the closing scene of episode 6, some fans of the show and media outlets began expressing their disgust online -- and some have declared that they are "quitting" the show. Many other fans, however, say they are standing by the show and are continuing to enjoy it as much as they did the books on which it is based.
Episode 6 is titled "Unbent, Unbowed, Unbroken." The series is known for its brutal deaths and other forms of sexual violence, but this episode has caused quite a stir among both haters and fans alike. In the final scene, Sansa Stark was shown with her new husband Ramsay Bolton. They have gone into a bedchamber following their wedding ceremony and they were accompanied by Theon Greyjoy. Theon grew up with Sansa but has since been enslaved and renamed "Reek" by Ramsay.
As Ramsay commands his new wife to undress, he tells Theon to stay and watch as he consummates the marriage. Sansa is understandably reluctant so Ramsay rips up her clothes, pushes her down and brutally takes her from behind. Sansa screams in agony as Theon watches in horror.
The Internet was instantly flooded with fan reactions. This time around, protests abounded, with some fans declaring they would quit the show. This has happened before, such as when Jaime and Cersei Lannister's sex scene appeared to suggest rape even though they are known to be lovers. Of course the incest issue tainted that particular union.
This time, some fans and even entertainment websites are calling for a boycott. These include a site called the Mary Sue. The website regularly posts stories, recaps and reviews in relation to the show. Following episode 6, the site declared that it will cease coverage.
"Rape is not a necessary plot device," the Mary Sue statement says, adding that the show's creators and writers could have made better choices in order to develop Sansa's character and to establish Ramsay as a bad guy.
The protests have reached a point where even "Game of Thrones"-dedicated website Winter is Coming has been forced to comment on the issues. In the analysis, website editor Ani Bundel makes references to the books where Jeyne Poole is the original character who undergoes the horrific marriage and subsequent rape at the hands of Ramsay Bolton. With Poole's storyline fused with Sansa's, book readers already knew that this would be a possible fate for Sansa.
Bundel closes the issue by simply saying: "They can choose not to watch. When people make that choice, it doesn't affect the enjoyment of those who continue on, and vice versa." "Game of Thrones" continues to be one of the highest rating and most downloaded TV shows currently on air. Episode 7 airs at 9 p.m. EDT Sunday on HBO.
For questions/comments regarding the article, please contact the writer at: c.caparras@ibtimes.com.au.
© Copyright IBTimes 2023. All rights reserved.