'Game Of Thrones' Season 5 Deleted Scene May Have Given Fans A Clue About Jon Snow Shocker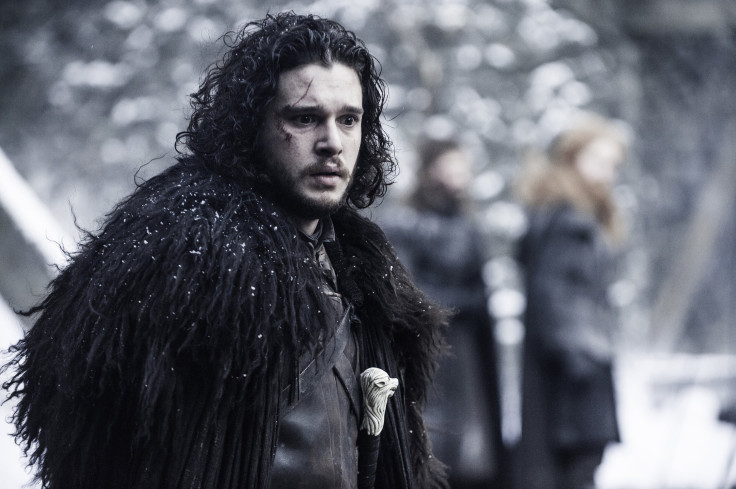 [SPOILER ALERT: This article will discuss the finale of Season 5.]
The fate of Jon Snow (Kit Harrington) has been debated by many since "Game of Thrones" Season 5 came to an end last June. After his "brothers" of the Night's Watch planned to have him assassinated, Jon Snow was last shown bleeding out in the snow in the shocking season finale. A new deleted scene from Season 5 of the HBO show has been released, which hints at the eventual betrayal of Night's Watch.
Entertainment Weekly posted a deleted outtake from Season 5, which will be featured on the upcoming DVD and Blu-ray set due out on March 15. In the video clip, the Night's Watch Master-at-Arms Ser Alliser Thorne (Owen Teale) is shown talking to Wildling Tormund Giantsbane (Kristofer Hivju) at Castle Black. Thorne tells Tormund if it was up to him he'd do something to Tormund he wouldn't enjoy instead of keeping him warm and feeding him. Tormund then takes a jab at Thorne bay saying "You must not be in charge anymore," which clearly agitates Thorne. You can watch the full video here.
The clip was originally supposed to appear in the premiere episode of Season 5, but was eventually cut. The scene was foreshadowing of the struggle at the Wall, where Jon Snow and other members of the Night's Watch disagreed on his strategy to fight the White Walkers. Jon Snow's choice to cooperate with the Wildlings led to his "death" in the final minutes of the Season 5 finale.
The downfall of Jon Snow at the Night's Watch started with his desire to work with the Wildlings for the greater good because they would need all the men they could get once "death marches on the wall." The Watch and Wildlings had been fighting for years and many wanted no part of teaming up with their enemy. Because of this, the Watch turned on Jon Snow in the Season 5 finale. They all took turns stabbing him "for the Watch." Jon Snow's fate was left up in the air as it wasn't clear if the beloved character was really killed.
Since Season 5 ended, many fans have come up with theories on the fate of Jon Snow. Some believe Melisandre (Carice van Houten) will bring him back now that she arrived at the Wall after leaving behind a defeated Stannis Baratheon (Stephen Dillane). There's also the idea that his brother Bran (Isaac Hempstead Wright) could revive him. HBO has had some fun at the fans' expense by putting Jon Snow on the Season 6 promotional posters and teaser trailers.
Watch a teaser trailer for "Game of Thrones" Season 6 below:
Find out if Jon Snow is alive or dead when "Game of Thrones" Season 6 premieres on April 24 on HBO at 9 p.m. EDT.
© Copyright IBTimes 2023. All rights reserved.