'Game Of Thrones' Season 5 Promo Reveals Details About Behind-The-Scenes 'Day In The Life' Special [VIDEO]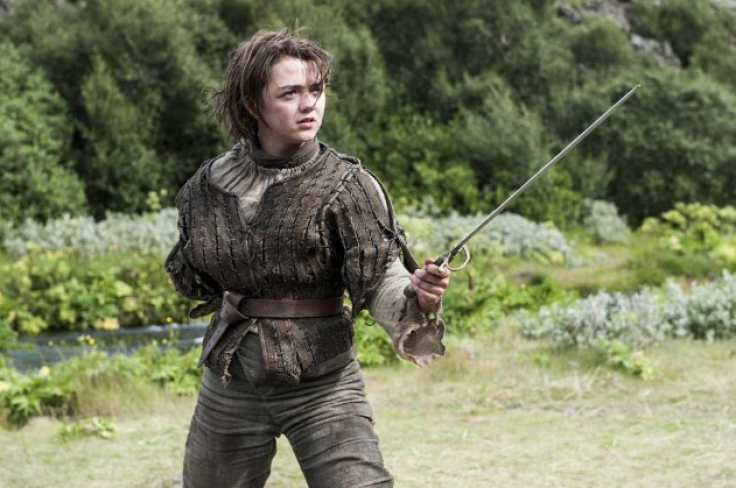 "Game of Thrones" is kind of a big deal. In fact, the show is so popular that even an upcoming behind-the-scenes special for Season 5, titled "Game of Thrones: A Day in the Life," has become must-watch television. Since HBO announced the special fans have been anticipating the peek at the making of their favorite show. Now, a new promo reveals exactly what fans will get in the Feb. 8 special.
The promo video teases that the "Day in the Life" featurette will profile a day in the filming of the upcoming season of the show, jumping between three countries where production takes place simultaneously. The three locations singled out in the half-hour documentary are Belfast; Dubrovnik, Croatia; and Seville and Osuna, Spain. The show -- which the promo claims is the only one in television that shoots with two production units on the same day for the whole season -- is famous for its large scale, and fans should get a kick out of the look behind the curtain at the elaborate sets, exotic locations and massive cast and crew that make it come together.
Watch the promo for the special below:
While fans surely will be excited after seeing the trailer for the behind-the-scenes special, it is the trailer for the actual season that really has them waiting with bated breath. For that, viewers will have to wait until Jan. 29 when the trailer premieres during the one-week IMAX theatrical release of the last two episodes of Season 4. The IMAX event already was pushed back a week due to high demand for tickets, which went on sale Friday.
Will "Game of Thrones: A Day in the Life" live up to all the hype? Fans will have to wait to find out. The behind-the-scenes special premieres on HBO and HBO Go on Feb. 8 at 7:30 p.m. EST. Season 5 of "Game of Thrones" premieres on April 12.
Are you excited for "A Day in the Life"? Tweet your thoughts to @Ja9GarofaloTV.
© Copyright IBTimes 2023. All rights reserved.
FOLLOW MORE IBT NEWS ON THE BELOW CHANNELS