'Game Of Thrones' Season 5 Spoilers: Meet Rebecca Van Cleave, Lena Headey's Body Double For Cersei's Walk Of Shame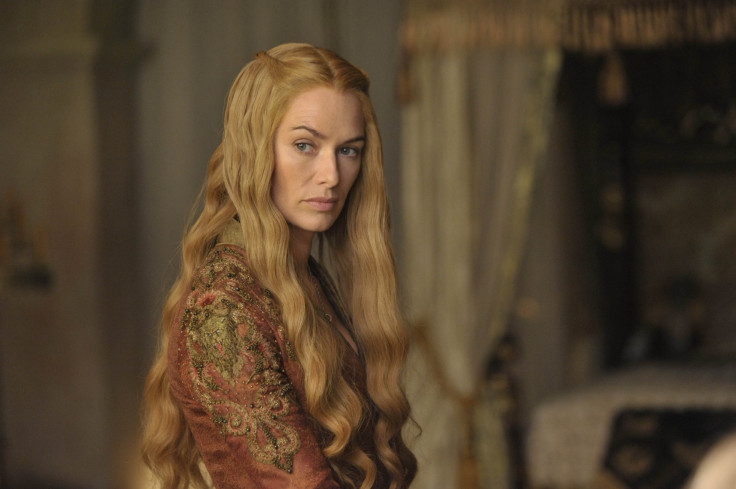 Cersei Lannister's (Lena Headey) walk of shame was one of the most talked-about scenes from the Season 5 finale of "Game of Thrones." But though Headey does a brilliant job of capturing the shame and pain on the humiliated former queen's face during the scene, her naked body was not actually onscreen.
Actress Rebecca Van Cleave, Headey's body double on the show, had the task of handling the extreme, full frontal nudity required for the long, brutal sequence. Both Van Cleave and Headey were on set while shooting the shocking scene, but only Van Cleave was nude. Headey wore a beige body suit. CGI was used during editing to put Headey's head on top of Van Cleave's body.
According to E! Online, Headey used a body double for multiple reasons. First, she was pregnant at the time of shooting. Second, she wanted to focus on the emotions of the performance and not the nudity.
But Van Cleave, who revealed herself as the body behind-the-scene to Entertainment Weekly Thursday, has a lot of pride about the walk of shame.
"It was one of the scariest, most wonderful, most gratifying experiences I could have imagined," said Van Cleave. "I never in a million years would have thought I would be in Dubrovnik [Croatia] surrounded by hundreds of extras and crew members throwing food at me, but it was amazing."
Van Cleave added that the scene was a team effort, rejecting any criticism of Headey for using a body double.
"I personally don't agree with anybody who says having a body double detracts from the scene," said Van Cleave. "Lena put her heart and soul into that scene. It should all be about the finished product, not about whose body was where and whose head was where."
Van Cleave is not the first "Game of Thrones" body double to be noticed for her faceless performance. Model Rosie Mac has gained attention as the stand-in for Emilia Clarke, who plays Daenerys Targaryen. Mac is featured in many of the actress' nude scenes and has subsequently gained many fans on the Internet.
All of the attention for the body doubles is a testament to the show's popularity – and gives a new meaning to the "Faceless Men." But Van Cleave told EW she hopes she is a bit more recognizable in her next role.
"I hope the next thing I do will have my head in it!"
© Copyright IBTimes 2023. All rights reserved.