'Game Of Thrones' Star Maisie Williams Accepts Guinness World Record For The HBO Show Ahead Of Season 6 Premiere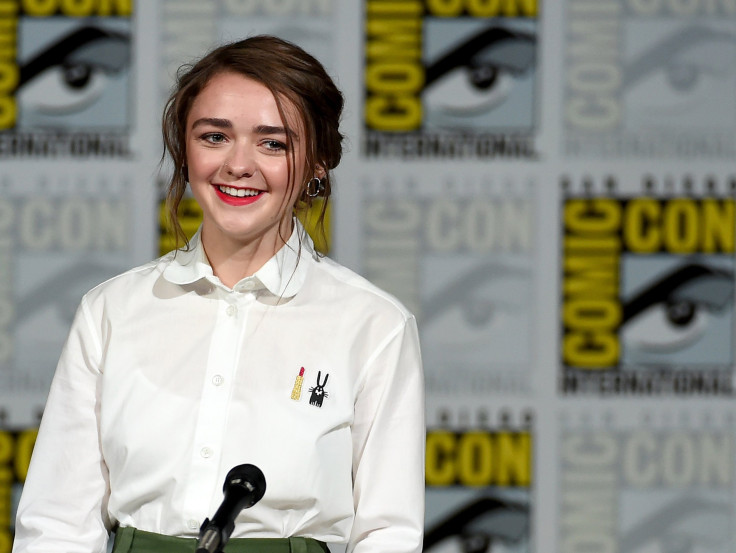 Because people just can't stop illegally pirating HBO's "Game of Thrones," the network took steps to avoid the issue in Season 5, which led to a pretty surprising positive consequence. The hit fantasy series now holds the Guinness World Record for Largest TV drama simulcast.
The show earned the accolade after the second episode of Season 5 broadcast to a whopping 173 countries simultaneously earlier this year on April 20. The broadcast beat "CSI," which took the record only five weeks prior, by two countries. The show aired to all the countries at once in an attempt to thwart the cavalcade of online pirates that download and distribute the show illegally.
According to Forbes, even after these efforts, the show remained the most heavily pirated TV series of all time, earning it two world records at once, although the latter is unofficial. Entertainment Weekly reports that the show's record will be published in the 2016 edition of the Guinness World Records book, set to come out on Sept. 10.
To accept the award on behalf of the entire "Game of Thrones" cast and crew was Arya Stark actress Maisie Williams. The 18-year-old actress has been a key character on the show since it debuted its first season in 2011.
"So pleased for 'Game of Thrones' to be a part of 'Guinness World Records,' I'm not going to tell my step brother as he gets the book every year for Christmas," she said while accepting the award. "I can't wait to see the look on his face!"
As Yahoo News points out, this isn't the first time that Williams has operated within the Guinness World Records space. This summer, she set out to break a skydiving record in an effort to raise money and awareness for Mencap, a charitable organization for people with mental disabilities in the U.K. The feat would have involved jumping out of a plane at 15,000 feet as part of the record for the most tandem parachute jumps made in just 24 hours. Williams would have broken the record if she and the other participants broke 300 jumps, but the stunt was postponed due to poor weather conditions.
Williams is currently filming Season 6 of the hit HBO series, which is expected to debut in 2016 following its intense Season 5 cliffhanger.
© Copyright IBTimes 2023. All rights reserved.