GAMEVIL's 'NBA Now' Lets You Be General Manager Of Your Favorite NBA Team
NBA Now is a fresh take on the subtle yet exciting world over being a general manager of a professional American basketball team. What this means is that players won't be, well, playing the game per se; rather, all the action will be on the sidelines.
The game is produced by the James Song-founded mobile video game publisher and developer GAMEVIL. Suffice to say, the company isn't new in creating sports-themed games. Back in 2007 until 2010, GAMEVIL was able to release a myriad of Baseball Superstars titles, as well as two Soccer Superstar in 2010 and 2011.
Prior to NBA Now, GAMEVIL also released MLB Perfect Inning 2019 earlier this year, said Android Police.
With that said, GAMEVIL should be looking forward to the success of NBA Now considering that they must've spent a good chunk of their time acquiring an official license from the NBA to produce the game. Engadget pointed that player ratings are based on real NBA statistics and that it changes "day to day."
Along this line, players will be tasked to build their winning team from a wide range of players. As the game progresses, they will be able to upgrade their roster in order to achieve their championship form. But then again, they need to do this without "taking direct control." Tactics and mind games are still needed, though, as multiplayer options are available.
First time players will be greeted with the usual login requirements. After they're done, they will learn the game's basics such as shooting, driving, passing, shot defense and lockdown defense. These are all easy tasks, and they can do it with one hand. NBA Now is designed to be played as such, and there's no need to you to turn your Smartphone on landscape.
From then, players can go head to head with other computer-generated NBA teams. There's also a PvP mode to test your skills against real players around the world. And if you're up to it, a "prediction feature" is available that will let you guess the results of upcoming games. The real "game" starts at the final quarter, so each game should be a breeze.
NBA Now is available for free for Android and iOS users. Take note that there will be advertisements and in-app purchases that could reach up to $100.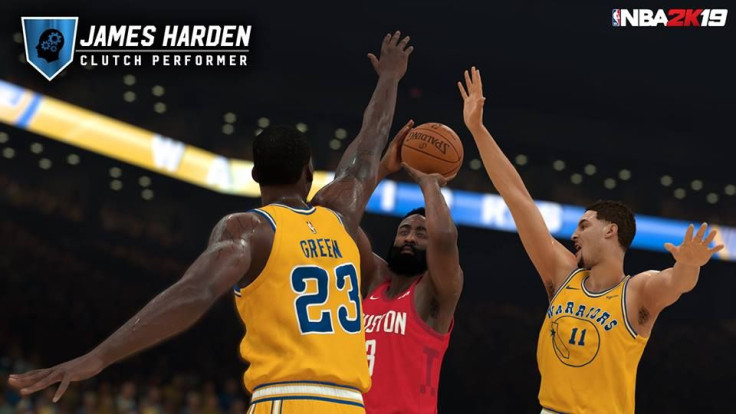 The game is a timely release now that the 2019-2020 season of the NBA took off. Players will definitely enjoy building their team from the ground up and make their way to the NBA Finals.
© Copyright IBTimes 2023. All rights reserved.