Gay Beauty Queens Vie For Miss California Crown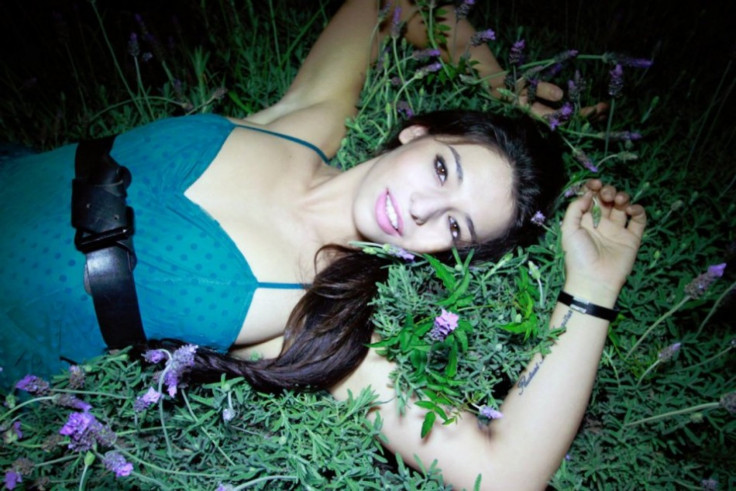 For the first time in beauty pageant history, not one but two openly gay women are competing for the title of Miss California USA 2012. Mollie Thomas, a 19-year-old part-time UCLA student, and Jenelle Hutcherson, 26, of Long Beach, will strut their stuff onstage at the McCallum Theatre in Palm Desert this weekend.
Hutcherson said she was invited by the Miss California organizers after participating in a Miss Long Beach pageant in November. She initially declined the invitation, but a friend convinced her to go for it. If I'd seen someone like myself up there maybe I wouldn't have struggled with who I was for so long, she wrote IBTimes in an email.
A first time pageant contestant, Thomas is also hoping a bigger platform will help her reach out to young members of the LGBTQ (Lesbian, Gay, Bi, Transgender, Queer) community.
In an interview with IBTimes, Thomas discussed femininity, role models, and what she plans to do if she wins the crown.
Have you ever competed in a beauty pageant?
Never. It kind of fell into my lap. I wasn't even planning to move to Los Angeles. I grew up on the East coast, half-time on a horse farm in Pennsylvania, half-time in New York City. I was homeschooled for most of my life. I came to visit family for two weeks and then it turned into four. I wanted to do something that's never been done before. The pageant world hasn't been particularly open in the past or as accepting as they could have been. So, it's an opportunity for me to give back to the community and promote lesbian visibility in a positive way.
How are you preparing for the competition?
I've been at the gym every day. I've been figuring out outfits and hairstyles. There's a lot of mental preparation, too. I've talked to a lot of press. I'm really excited, though. I'm using the pageant as more of a jumping off point. I'll use it as a platform to do things for the gay community I've wanted to do for a long time.
You mention on your Facebook page that you want to be a role model for the young LGBTQ community.
Youth outreach is something I've always been involved in. LGBTQ youth in particular need a role model. Obviously there are people like Ellen Degeneres and Rosie O'Donnell who've made huge progress, but there's no one who the younger community can really relate to. That's why I want to take on that role.
Did you wish you had that kind of role model yourself?
I had a very lucky childhood. My parents and my whole family were completely open. I was never afraid to come out. But I have so many friends and I know so many young lesbians that really can't tell their families or be open about who they are. I think that support system is so important to have in place.
If you win this competition, what will be your first order of business?
Something I would like to do whether I win or not is start touring schools. I'd definitely start reaching out more to the gay community. I would just have a much broader audience to get across the message I'm trying to share. Not only am I running for the crown and title of Miss California, USA, but I'm looking at the bigger picture. I'm running for equality.
Are you worried that disclosing your sexual orientation might hurt your chances in the competition?
I think it absolutely might, but that's a risk I'm willing to take. When you have two hundred women, some of them are likely not straight. I think that lesbians have definitely run in the past but weren't able to be open. I want to break that. I don't think I would have done this pageant if I couldn't do it openly. My whole platform is that I'm feminine and just because I'm gay doesn't make me less of a woman or less worthy of the title than anyone else on stage.
© Copyright IBTimes 2023. All rights reserved.