Gay In Russia: LGBT Youth Website Shut Down By Russian Censors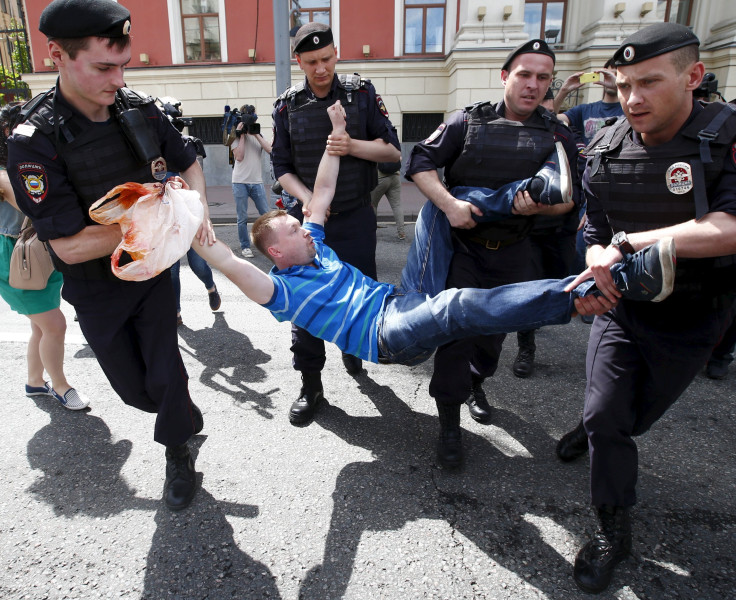 A Russian website supporting LGBT teenagers was blacklisted by the state's media watchdog Monday, the site's founder announced. Founded in 2013 by Yelena Klimova, Deti-404 was a safe haven for LGBT youths in Russia to discuss their struggles and seek support.
The governmental media watchdog Roskomnadzor said the website was illegally promoting "non-traditional relationships" to children and spreading banned information, the Moscow Times reported.
"Most likely, the site will be suspended in Russia in the near future," Klimova wrote on social media. "We shall keep working."
Klimova said the decision was made by Siberia's Barnaul District Central Court back in March but Monday was the first time she was informed. Roskomnadzor had previously tried to ban the site in February of last year after letters from young people who had experienced homophobia and thought of taking their own lives were published on the website and equated with promoting suicide.
Deti-404 also provided free counseling for adolescents from volunteer psychologists.
Restrictions on all forms of media, including the internet, skyrocketed after Vladimir Putin ascended to the presidency in 2012. One law passed in 2014 required bloggers to provide their home addresses and other personal details to the government.
Roskomnadzor is Russia's Federal Supervision Agency for Information Technologies and Communications responsible for overseeing online media. Founded in 2008, the watchdog lists an exhaustive number of powers on its website, including the state control and supervision of mass media and the protection of children from information it deems harmful to health and development.
Though homosexual relationships were decriminalized in 1993, Russia remains one of the most hostile nations toward the LGBT community. A law passed in Moscow in 2013 banned the "propaganda of non-traditional sexual relationships to minors," according to the Council for Global Equality. The U.S. State Department's information for travelers going to Russia warns that discrimination based on sexual orientation is widespread in the region and that harassment, threats and acts of violence frequently occur.
© Copyright IBTimes 2023. All rights reserved.
FOLLOW MORE IBT NEWS ON THE BELOW CHANNELS