GE And ING Seek To Flee A Recovering Thailand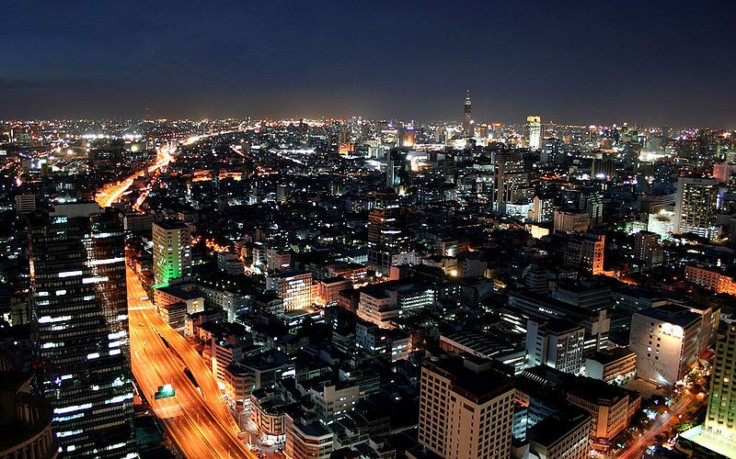 General Electric Co. (NYSE: GE) and ING Groep NV (NYSE: ING) are preparing to sell their stakes in two Thailand banks -- together worth nearly $3 billion -- and are set to make profits as Asia's 11th largest economy recovers from last year's massive flooding.
Schenectady, N.Y.-based General Electric is trying to downsize and sell non-core assets, according to Reuters. It is moving to sell its 33 percent stake in Bank of Ayudhya Pcl (Thailand: BAY), Thailand's fifth largest lender and has hired Morgan Stanley (NYSE: MS) to review the company. GE purchased the stake in Bank of Ayudhya for 22.3 billion baht, or $626 million. Ayudhya shares have since doubled in value to a high of 35.25 baht.
Amsterdam's ING said in March it was looking into selling its 31 percent share, worth around $756 million, of TMB Bank Pcl (Thailand: TMB), the country's seventh largest bank. The move is part of the Dutch company's ongoing effort to divest Asian assets.
ING bought its shares of TMB Bank for 460 million euros ($607 million) in 2007. The company is trying to pay back the Dutch government 3 billion euros ($394 billion) for its 2008 bailout. Sources told Reuters that potential buyers included Southeast Asian, Australian, South Korean and Japanese banks.
The dealmaking comes as Thailand rebounds from floods that disrupted manufacturing and sent GDP down by 10.7 percent in the fourth quarter of 2011 compared to the third quarter. Its economy grew by 3.3 percent in the second quarter, almost double the analyst forecast of 1.7 percent.
The government committed to spending 2 trillion Thai baht ($63.4 billion) on infrastructure and said it would raise the minimuim wage, the BBC reported. Thailand's Central Bank said in May that the country would refrain from further interest rate cuts because the recovery was quick than expected, according to Bloomberg.
Shares of GE fell 11 cents, or 0.52 percent, to $22 in mid-Monday trading. ING was was down nine cents, or 1.06 percent, to $8.89. Bank of Ayudhya up 2.17 percent to 35.25 baht, while TMB was unchanged at 1.74 baht.
© Copyright IBTimes 2023. All rights reserved.