Gender-Neutral God: Church Of Sweden Moves To Drop 'He' And 'Lord'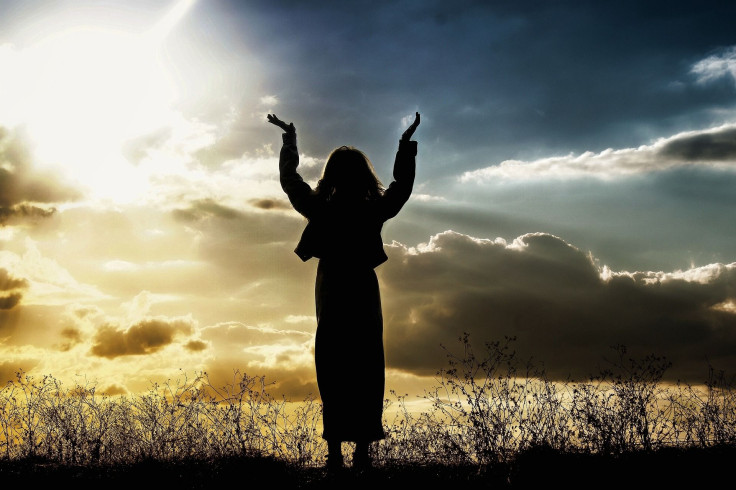 The Church of Sweden is updating its rules and urging clergy to use gender-neutral language when referring to God, given that the being is not human.
Looking to update a 31-year-old handbook on service rituals and congregation interaction, the national Evangelical Lutheran church is moving to reduce usage of terms like "Lord" and "he" instead of just plain old "God," the AP in Stockholm reports. The decision on Thursday followed an eight-day meeting of church leaders in which the 215-member religious body updates theology and policy regarding the direction of the church and the ways it fits into modern society. The head of the church says God's gender is beyond a human's understanding.
God is set to lose their male designation as the update takes effect on May 20 during the Christian holiday of Pentecost.
Archbishop Antje Jackelén, the leader of the church, told Sweden's TT news agency that the language of inclusiveness is the point of the move and the topic has been discussed by church leaders since at least 1986.
"Theologically, for instance, we know that God is beyond our gender determinations, God is not human," she said in the interview with TT.
The Church of Sweden has its headquarters in Uppsala, which is nearly 40 miles north of Stockholm. As the Guardian notes, the church has more than 6.1 million baptized members in a country that is barely composed of 10 million.
The gender-neutral God move has several critics including Christopher Pahlmblad, a theology professor at Sweden's Lund University. In an interview with a local newspaper, he argues that it is "undermining the doctrine of the Trinity and the community with the other Christian churches."
Pahlmblad added that it's not "smart" if the "Church of Sweden becomes known as a church that does not respect the common theology heritage."
© Copyright IBTimes 2023. All rights reserved.