'General Hospital' Spoilers: Will Drew Forgive Carly For Lying About Willow And Nina?
Carly has hidden the truth about Willow and Nina's DNA test results for months, but on the Wednesday, Jan. 11 episode of "General Hospital," Carly will have to face the consequences of lying to Drew.
In the ABC promo video, Drew (Cameron Mathison) asks Carly (Laura Wright) if she was ever going to tell Willow (Katelyn MacMullen) the truth. "GH" spoilers reveal Carly defends her actions.
In the previous episode, Carly admitted to trying to derail Drew's search for Willow's birth parents. Carly claimed she hid the truth because she didn't want Willow to have any added stress during her pregnancy.
Viewers are aware Carly learned Willow and Nina (Cynthia Watros) were mother and daughter after she secretly ran a DNA test on the women.
She initially lied to Drew and told him Nina and Willow weren't related. However, once he revealed Willow had Stage 4 cancer and needed to find her biological family for a bone marrow match, Carly admitted that Nina was Willow's birth mother.
Despite backlash from Drew, it appears Carly will believe her actions were justified and stand by the decision. Will Drew forgive Carly for lying about Willow and Nina's DNA test results?
Elsewhere in the promo video for the ABC soap opera, Gladys (Bonnie Burroughs) tells Sonny (Maurice Benard) that Sasha (Sofia Mattsson) needs his help. "General Hospital" spoilers say Gladys seeks Sonny's aid.
After Gladys was put in charge of Sasha's conservatorship, she began to gamble away Sasha's fortune. It appears Gladys may try to lie about Sasha's well-being to cover up her gambling debt and possibly get additional funds from Sonny.
Will Sonny believe Sasha is in trouble, or will he fall for Gladys' lies?
Other "GH" spoilers reveal Cody (Josk Kelly) creates a distraction, Brook Lynn (Amanda Setton) goes after what she wants, and Nina places an important call.
"General Hospital" airs on weekdays at 3 p.m. ET on ABC.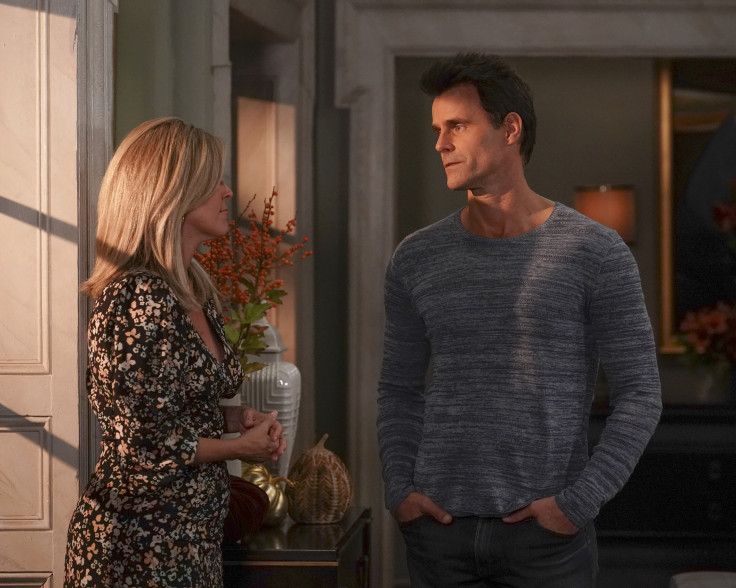 © Copyright IBTimes 2023. All rights reserved.