'General Hospital' Spoilers: Will Willow Learn Nina Is Her Bone Marrow Match?
Willow has been paying the price for delaying her chemotherapy, but on the Monday, Jan. 9 episode of "General Hospital," she will learn shocking news that will change her life.
In the promo video for the ABC soap opera, Willow (Katelyn MacMullen) reveals she isn't sure if she can go through with the bone marrow transplant. "GH" spoilers reveal Willow and Michael (Chad Duell) meet with Terry (Cassandra James).
In the previous episode, Willow learned the hospital found a match for her bone marrow transplant. After Willow delayed chemotherapy for the first trimester of her pregnancy to protect her baby, her leukemia progressed to Stage 4 cancer.
She finally received good news and was told that doctors were able to find a bone marrow match. Willow was previously searching for her birth parents because she was advised that a relative would be a match.
However, Willow is unaware she has several relatives in town. Viewers know Carly (Laura Wright) secretly ran a DNA test on Nina (Cynthia Watros) and Willow. Carly learned the women were mother and daughter but never told them the truth.
It appears Willow and Michael will learn more about Willow's bone marrow match, but will the donor's identity make Willow reconsider the procedure?
Elsewhere in the ABC promo video, Ava asks Nina about Britt's (Kelly Thiebaud) belongings. "General Hospital" spoilers say Ava (Maura West) shares her plans with Nina.
Ava has been furious ever since she learned Esme (Avery Kristen Pohl) was pregnant with Nikolas' (Marcus Coloma) child. It appears she will begin to plot her revenge and share her plans with Nina.
However, Nina will first inform Ava about Britt's death, and Ava will notice patient files among Britt's belongings. Will Ava also see Willow's file and encourage Nina to take a look?
Other "GH" spoilers tease Nikolas meets with Alexis (Nancy Lee Grahn), Finn (Michael Easton) tries to put his hurt aside, and Victor (Charles Shaughnessy) asks Sonny (Maurice Benard) for help with a family matter.
"General Hospital" airs on weekdays at 3 p.m. ET on ABC.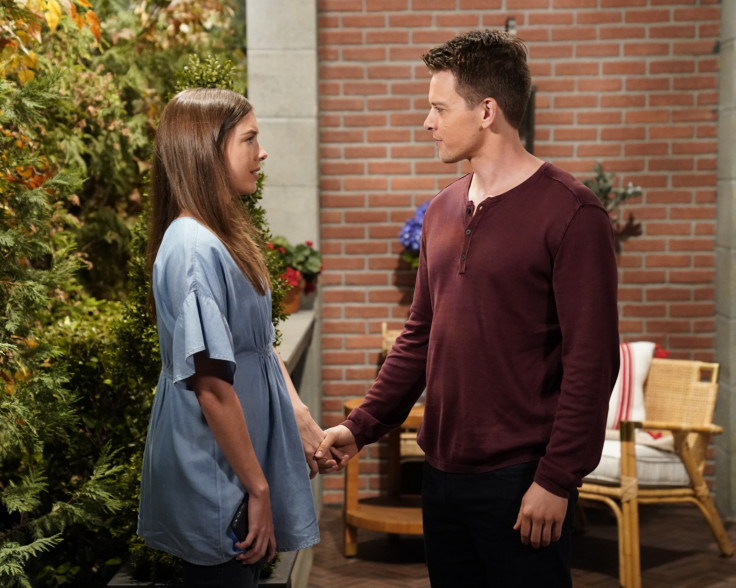 © Copyright IBTimes 2023. All rights reserved.