'General Hospital' Spoilers: Will Jason Convince Harmony To Expose Shiloh's Connection To Willow's Father?
Sam convinced Jason to let her handle their Shiloh problem, but on the Friday, July 5 episode of "General Hospital," Jason will try to get Harmony to expose the truth about the death of Willow's father.
In the ABC promo video, Jason (Steve Burton) tells Harmony (Inga Cadranel) she owes Willow (Katelyn MacMullen) the truth about how her father died. "GH" spoilers reveal Harmony gets a visit.
Jason previously took a trip to Beechers Corners where he tried to get Shiloh's (Coby Ryan McLaughlin) follower, Carol Lockhart (Mandy Musgrave), to come clean about Shiloh murdering Willow's father.
However, he was arrested by a Dawn of Day member, who worked in the police department. Jason believes he can appeal to Harmony's emotions by proposing she helps her daughter get closure about her father.
However, Harmony previously rejected Willows suggestion to turn against Shiloh so they could be a family again. Will Jason be able to make Harmony reconsider her loyalty to Shiloh, or will she once again reject the idea of betraying the DOD leader?
Elsewhere in the promo video for the ABC soap opera, Sam (Kelly Monaco) tells Carol she is there to help her out. "General Hospital" spoilers reveal Sam proposes a solution. After Jason escaped police custody, Sam didn't want him to step foot in Beechers Corners.
As a result, she comes with a plan to pose as a waitress in order to get closer to Carol. Will Sam be able to get Carol to confess the truth about taking the fall for Shiloh, or will Carol insist she was responsible for the death of Willow's father?
"General Hospital" airs weekdays at 3 p.m. EDT on ABC.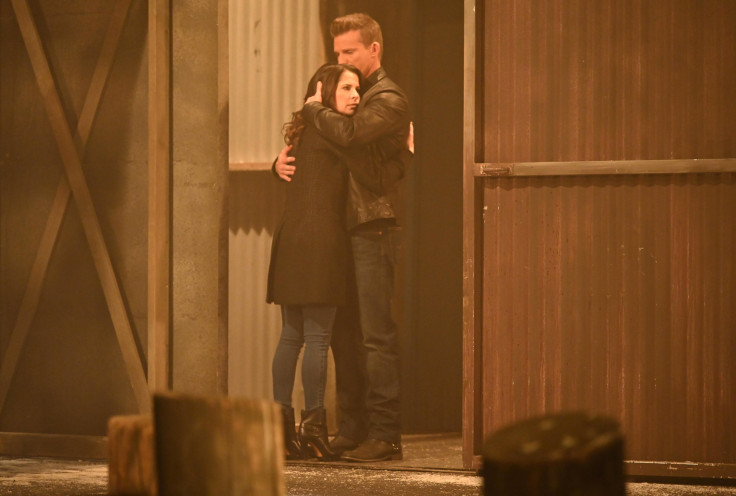 © Copyright IBTimes 2023. All rights reserved.