'General Hospital' Spoilers: Will Julian's Plan To Protect Wiley's Secret Kill Brad, Lucas?
Lucas assured Brad that they could get through anything, but Brad has been reluctant to reveal the truth. On the Monday, Dec. 2 episode of "General Hospital," Julian's plan to get rid of Brad falls apart.
In the promo video for the ABC soap opera, Lucas (Ryan Carnes) yells at Brad (Parry Shen) to reveal what he is keeping from him. "General Hospital" spoilers reveal Julian (William deVry) makes a devastating discovery.
In the previous episode, Julian (William deVry) cut Brad's brake line after he saw Michael (Chad Duell) drive off with Wiley (Erik and Theo Olson). He assumed Brad would eventually get in the car alone and crash. However, he was unaware that Lucas left work to try to save his marriage.
It appears Brad and Lucas will continue their conversation in the car, which means both of their lives will be in danger. Julian wanted to get rid of Brad because he blamed him for ruining his relationship with Lucas and feared someone would reveal that Wiley is Michael's son.
Although Julian did this to protect Lucas, will he end up killing his son and Brad?
Elsewhere in the "GH" promo video, Kendra (Michelle Argyris) tells Alexis (Nancy Lee Grahn) that Keifer (Christian Alexander) did not deserve to die. After Alexis checked into the hospital with a mysterious illness, Neil (Joe Flanigan) began to suspect that Kendra was poisoning Alexis.
After the attorney followed Kendra to Keifer's grave, Alexis was knocked unconscious. It appears she will awaken to a furious Kendra, who is eager to get justice for her brother. Will Neil be able to track down Alexis before Kendra carries out her revenge?
"General Hospital" airs weekdays at 3 p.m. EST on ABC.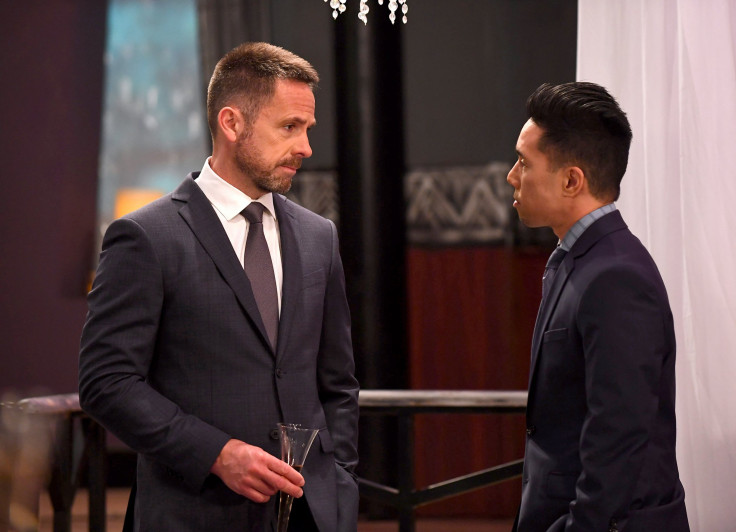 © Copyright IBTimes 2023. All rights reserved.