'General Hospital' Spoilers: Will Nikolas Dismiss Ava's Divorce Speculation Before Esme Can Escape?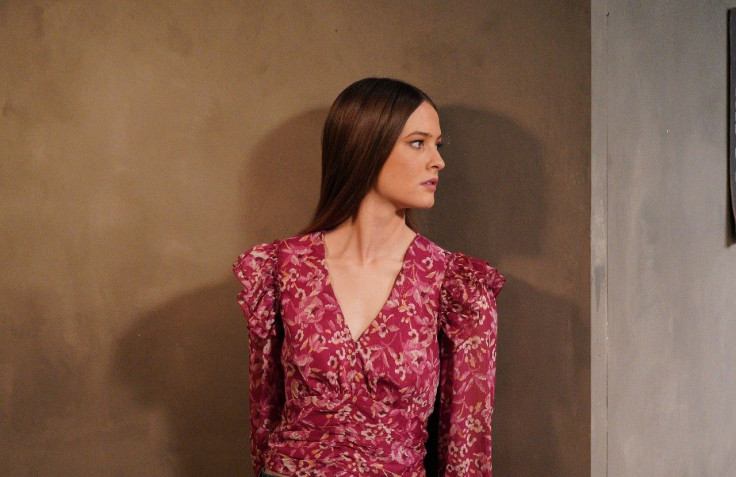 Esme failed to convince Nikolas to let her go free, but on the Wednesday, Oct. 19 episode of "General Hospital," Ava's arrival may give Esme an opportunity to escape.
In the promo video for the ABC soap opera, Nikolas (Marcus Coloma) says that nothing could be further from the truth. "GH" spoilers reveal Ava (Maura West) confronts Nikolas.
In the previous episode, Scott (Kin Shriner) tried to convince Ava to file for divorce from Nikolas since he cheated on her with Esme (Avery Kristen Pohl). However, Ava revealed she wasn't sure what she wanted to do about her marriage.
Victor (Charles Shaughnessy) later arrived and told Ava that Nikolas planned to leave her, which resulted in Ava making an abrupt exit to Wyndemere Castle to confront Nikolas.
It appears Nikolas will try his best to convince Ava that he wants to save their marriage but will seem distracted.
Viewers are aware Nikolas has locked Esme in a deserted wing in the castle. Will Nikolas address Ava's concerns before Esme can escape?
Elsewhere in Port Charles, "General Hospital" spoilers reveal Esme's relief is short-lived.
In the previous episode, Nikolas told Esme that she would be locked in the room until she gave birth to their baby. While their child would enjoy all the riches and opportunities the Cassadine name can offer, Nikolas said he was unsure of Esme's fate.
He threatened to push her off the parapet again or throw her to the wolves. Either way, things wouldn't end well for Esme. After Nikolas left, Esme found wire attached to a piece of art and began using it to try to pick the lock.
It appears Esme may manage to get the lock open, but will she be able to avoid a run-in with Nikolas and escape?
Other "GH" spoilers tease that Robert (Tristan Rogers) and Diane (Carolyn Hennesy) connect, Kristina (Lexi Ainsworth) and Alexis (Nancy Lee Grahn) try to mend fences, and Anna (Finola Hughes) makes an accusation.
"General Hospital" airs on weekdays at 3 p.m. ET on ABC.
© Copyright IBTimes 2023. All rights reserved.