Geno Doak Gets Praise For 'Looking Healthier And Happier' After Mama June Split
KEY POINTS
Geno Doak received a lot of compliments over his latest Instagram post
Fans said Mama June Shannon's ex looked "healthier and happier" in his new photo
The first episode of "Road to Redemption" Season 6 showed June and Geno's split
Fans were pleased to see Geno Doak looking good and healthy after splitting from Mama June Shannon.
Over the weekend, Doak shared a snap of him pointing at himself while smiling to the camera. In the caption, he revealed that he was "headed to Mason" that day.
Based on the photo update, the 46-year-old noticeably lost a lot of weight from the last time he was publicly seen on We TV. This prompted many of his followers to shower him with praise for bouncing back after his struggles with drug and alcohol addiction, especially when he was still with the controversial matriarch.
"Sober looks good on you! Keep it up," one commented.
"So proud of the positive turnaround, [Geno]. So happy for you, man. Kicking drugs is very difficult so kudos to you, brother," another added.
"You're looking so much healthier and happier. Keep up the good work," a third user wrote.
It's no secret that Doak struggled with drug abuse, which led to his and Mama June's arrest for possession of a controlled substance and drug paraphernalia in Alabama back in March 2019.
Last year, Mama June broke her silence about her split from Doak, saying that he was "[no longer] part of my life" because she couldn't overcome his alcohol problems while she was eager to fix her life for her kids.
When "Mama June: Road to Redemption" Season 6 premiered last week, fans got to witness what really went down in their breakup. As seen on the show, the Shannon matriarch left Doak in the middle of the night while he was passed out.
Even before that, Mama June was already finding ways to break free from her toxic relationship with Doak. She even asked for help from her daughter, Lauryn "Pumpkin" Shannon, who also agreed that she should dump Doak.
The first episode also explained why Mama June missed the birth of Pumpkin's second child, Bentley Jameson Efird. It turned out that the matriarch retreated from production and went into hiding after walking away from Doak.
In February, Mama June's ex-boyfriend surprised everyone when he revealed to TMZ that he lost about 70 pounds in six months while in rehab. According to him, he managed to turn his life around while working on getting clean.
In the same month, Doak announced his return to social media. He shared a selfie on Instagram and encouraged his fans to interact with him via Cameo. His announcement was warmly received by his followers, including Pumpkin, who admitted she was "glad" to see her mom's ex "doing good."
"Mama June: Road to Redemption" airs Fridays at 9 p.m. EDT on We TV.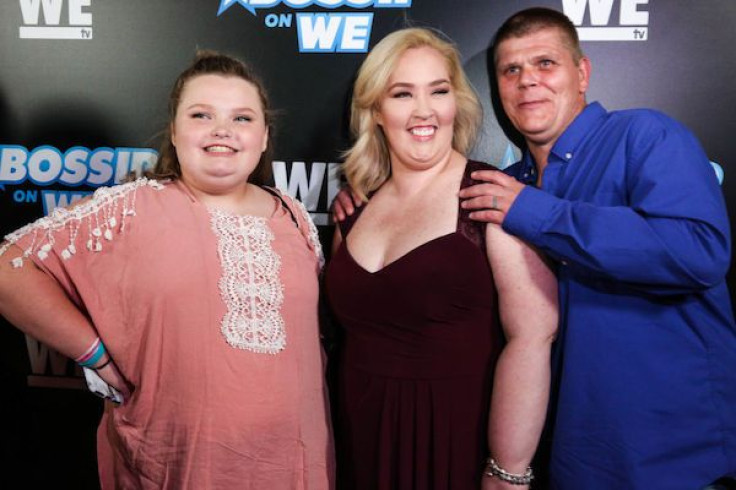 © Copyright IBTimes 2023. All rights reserved.