'Genshin Impact' Leaks: First Dendro Characters And Sumeru Map Revealed
KEY POINTS
"Genshin Impact" 3.0 will include Sumeru and Dendro characters
Sumeru is allegedly larger than Liyue in terms of playable space
Diluc and Fischl are getting custom skins in the update
A recent wave of leaks for the next major "Genshin Impact" update has been stirring up the community as images of the game's first Dendro characters and an alleged map of the upcoming Sumeru region surfaced online.
Splash arts, screenshots and written descriptions for new characters appeared in r/GenshinImpactLeaks over the past 48 hours, all of them were allegedly from the game's 3.0 beta version. Some of the leaks included Collei and Tighnari, two of the first playable Dendro characters in "Genshin Impact."
Both characters will reportedly be archers. While Collei's skill set hasn't been discovered yet, Tighnari's was leaked by GenshinBLANK on Twitter. Based on the information, Tighnari will cover an offensive role, pelting enemies with Dendro-infused arrows over a wide area.
The leaks also include Dori, a Claymore-wielding Electro character who uses genie-like spirits to attack enemies and support allies. BLANK also leaked her abilities, implying that Dori would fulfill the same role as Fischl or Shinobu.
Dori will be an offensive support character who buffs outgoing damage while healing and generating energy for the party, based on the available information. She can also summon Electro spirits that spew lightning at nearby enemies, similar to Fischl's Elemental Skill.
BLANK also posted an expanded world map that includes a rough estimate of Sumeru's playable land area. The map simply shows a greened-out area in Teyvat's southern region, which appears to be slightly larger than the entirety of Liyue. It's unclear how much of this area will be playable.
The map also shows a patch of green on the northeastern ocean, but according to BLANK, it could be nothing more than empty space.
Lastly, fans were able to find splash arts of the new skins for Diluc and Fischl. Details like price points and other visual changes are unknown at this point, but the skins are expected to at least cost the same as the existing ones.
Players can expect all of the Sumeru-related content to arrive once the 3.0 update goes live. Take note that everything listed here is unofficial. They are still subject to change until the developers actually reveal the new content in a future devstream.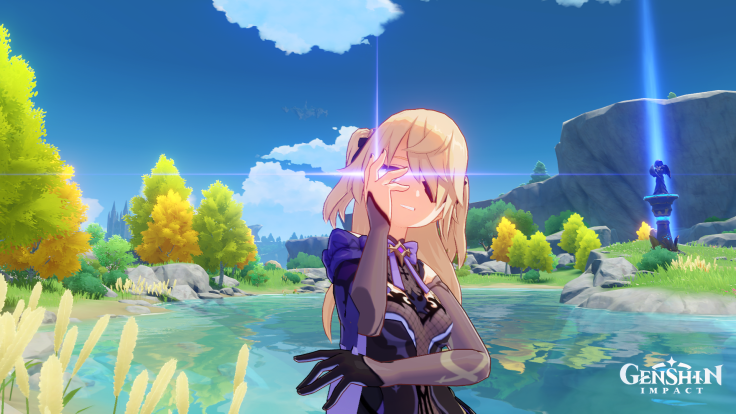 © Copyright IBTimes 2022. All rights reserved.
FOLLOW MORE IBT NEWS ON THE BELOW CHANNELS