'Genshin Impact' Leaks Unveil Raiden Shogun Elemental Burst, Weapons And Animations
KEY POINTS
"Genshin Impact" Update 2.0 is now live
The recent update launched Ayaka Kamisato on its character banner
"Genshin Impact" Update 2.1 is expected to roll out sometime in September
Chinese gaming developer miHoYo has seemingly confirmed that Raiden Shogun or Baal is the next playable character to be introduced in "Genshin Impact" but it has not revealed a lot of details about the powerful character. Fortunately, several leaks recently surfaced online offering information about Baal's stats, weapons, skills and even animations.
Industry insider Wangsheng Funeral parlor shared interesting details revealing more information about the Electron Archon Baal. On Discord, the insider claimed that the upcoming character's Elemental Burst is called Secret Art: Musou Shinsetsu Gathering. This ability reportedly enables the character to release the Musou no Hitotach and causes AoE Electro damage.
Raiden Shogun also has the Musuo Isshin form, which she can use in combat for a certain period and is somehow similar to the Elemental Burst of Beidou. The insider also mentioned that the damage dealt by Baal's attacks would be based on the amount of Shogun Byakugen stacks she had consumed after activating her Elemental Burst. Moreover, in this state, Baal infuses her Normal, Charged and Plunging Attacks with Electro damage, which could not be overridden.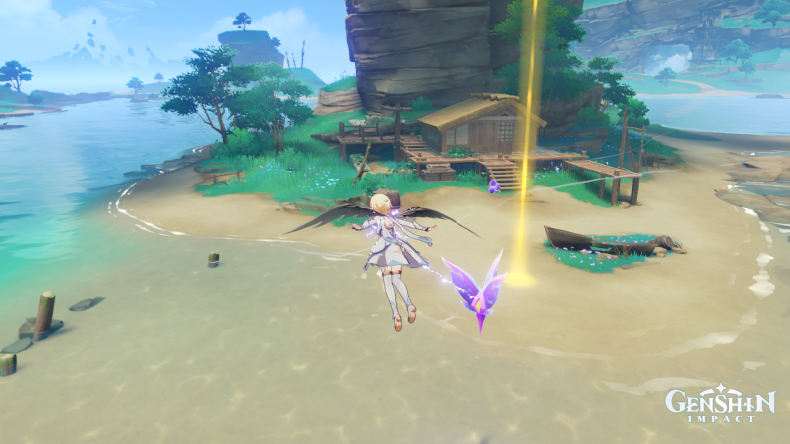 Industry insider Dimbreath also shared similar information about Baal. On Twitter, the insider revealed that the upcoming "Genshin Impact" character is a five-star Electro Polearm user. Interestingly, it appears that Raiden Shogun also has a sword-wielding form that players can use each time she uses her Elemental Burst.
Baal's form called Musuo Isshin will reportedly enable her to use her signature katana for an unknown period. The insider also shared several images on Twitter showcasing the skills of Baal or Raiden Shogun. In another tweet, the insider revealed Raiden Shogun's Constellations, which players would reportedly learn via "Genshin Impact" Update 2.1.
Moreover, the insider also shared the complete set of animations of the Electro Archon Raiden Shogun. The post showcased the character's charged attack while using her Elemental Burst. A few days ago, miHoYo introduced Raiden Shogun on its official Twitter account and revealed some interesting information about the character.
"Genshin Impact" Update 2.0 is now live and debuts the featured character Ayaka Kamisato. The next update is anticipated to launch sometime in the first week of September.
© Copyright IBTimes 2022. All rights reserved.