George Clooney Allegedly Running For Office 2 Years After Joking About Being Next President
KEY POINTS
George Clooney is reportedly running for office
George Clooney joked about being president
George Clooney and Amal Clooney spotted with their twins in Canary Islands
George Clooney is reportedly running for office, according to a source.
The "Money Monster" actor is allegedly considering joining politics. One of his neighbors in Hollywood named Tanya told New Idea that he was working on renovating his home because he is planning to run for office and even spent over $50,000 to obtain the permits needed.
"George was granted those permits lightning fast. If he was a regular person they would have eaten his liver for two years just to get that kind of permit," Tanya said.
"He is upgrading the house because he's getting ready to run for office. He's always expressed a lot of interest in politics. My guess is that he wants to run for mayor of Los Angeles when [current mayor] Eric Garcetti's term ends. George held a fundraiser for Obama on the tennis court here and another for Hillary Clinton where it was [$1,500] a plate. He's big in the Democratic Party."
The publication noted that Mayor Eric Garcetti has to step down at the end of 2022 and around the same time, George and Amal Clooney's twins will start school. In September 2017, "The Monuments Men" actor joked when he was asked at the Venice Film Festival after the debut of his movie "Suburbicon" if he wanted to run for president in the future.
"Would I like to be the next president? Oh, that sounds like fun," he said (via Entertainment Weekly ).
However, one should take the report about Clooney joining politics with a grain of salt. In 2015, Clooney was asked the same question and addressed the matter.
According to Amal's husband, he has been asked the same question for almost two decades already and his answer is "no." The "Ocean's Eleven" actor said that he didn't want to live the same lives as politicians because he has a lot of friends in politics and he felt that "it's hell." However, he applauded them for their public service.
"I commend people who go into public service because it's such a horrible way to get elected, it's such a horrible time while you're in office. It's more polarized now probably, arguably, since the Civil War in many ways and I think people will argue over things they believed in six or eight years ago because it's not their guy saying it," Clooney explained.
In related news, the Clooneys were recently spotted at the Canary Islands with their twins. However, Amal and their kids weren't as publicly visible as Clooney who was filming his movie "The Midnight Sky."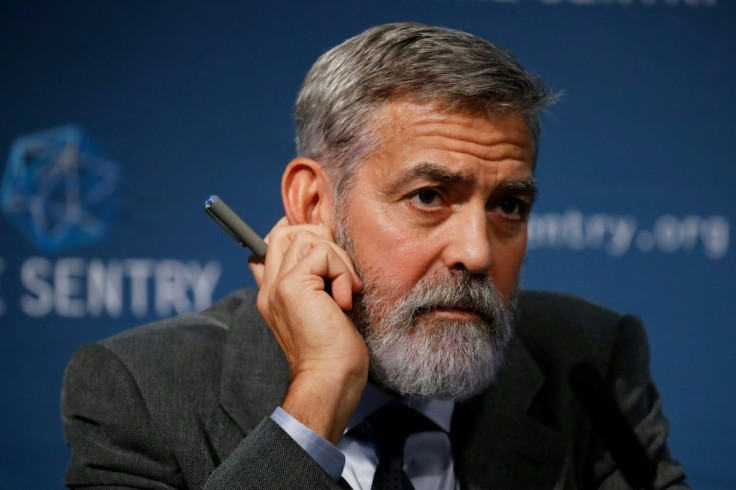 © Copyright IBTimes 2023. All rights reserved.