George Clooney, Amal Alamuddin Divorce Rumors: Couple Already 'At Peace' While 'Balancing' Their Lives
KEY POINTS
George Clooney and Amal Alamuddin have, reportedly, been clashing but never considered filing for divorce
The 'Gravity' actor has, allegedly started understanding his wife's work and lifestyle
George Clooney and Amal Alamuddin are, reportedly, balancing their lives lately
George Clooney and Amal Alamuddin divorce rumors have been making rounds on the cyberspace for quite some time already. Reports have it that the couple has been fighting a lot due to their limited time for each other. There are also speculations saying that George and Amal do not agree with having additional members to their brood.
However, sources, previously, told New Idea Magazine that George and Amal are not considering filing divorce at all. Though they have been, allegedly, facing numerous challenges in their marriage, the couple is said to be making it work by setting up their own list of rules. The rubrics, allegedly, aim to make George and Amal feel more relaxed and less pressured to live their hectic and chaotic lives.
"Divorce isn't an option to either of them, so they had to find a way to make this work," a source told the entertainment news publication of George Clooney and Amal Alamuddin. "They have come to appreciate that they're two very different people, but instead of fighting or trying to impose their will on each other, they've found a way to back off in some areas and compromise in others," it went on.
In Jan. 2019, Globe claimed that George and Amal decided to cancel a "billion-dollar" divorce. The tabloid reported that the pair realized how much they love and want to "stick around" for each other.
Though George Clooney and Amal Alamuddin have different lifestyles, reports claimed that the "Up in the Air" actor has started understanding his wife's work. Aside from his innate interest in politics, George does this to avoid clashing with the Lebanese-British barrister. "He's taking a much bigger interest, which means reading up on politics and law so they have more to discuss when they are together," another insider told RadarOnline.com.
At the moment, George and Amal are said to be "at peace with each other" amid the never-ending divorce rumors. Also, the couple has, reportedly, been trying to balance their private and public lives more easily.
Though not perfect, the lovebirds are, undeniably, trying their best to keep the fire of their marriage burning despite the distance. "That means spending much less time together and learning to live weeks and months apart at a time, depending on their work schedules," a tipster exclusively told New Idea Magazine.
Neither George Clooney nor Amal Alamuddin has commented on these reports as of this writing. Also, with the history of New Idea, RadarOnline.com and Globe Magazine of publishing stories based on the claims of its anonymous and unreliable sources, these reports could just be works of fiction waiting to be quashed. Hence, avid followers of the couple should take these unverified claims lightly until everything is proven true and correct.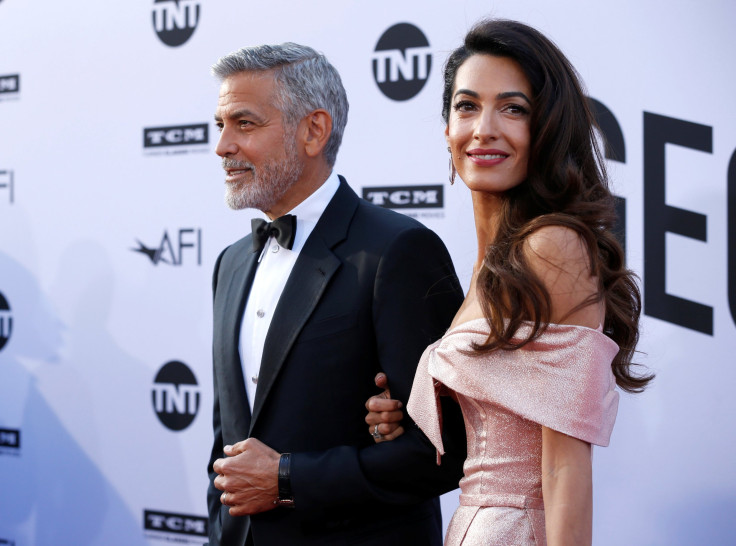 © Copyright IBTimes 2023. All rights reserved.