George Karl Fired By Nuggets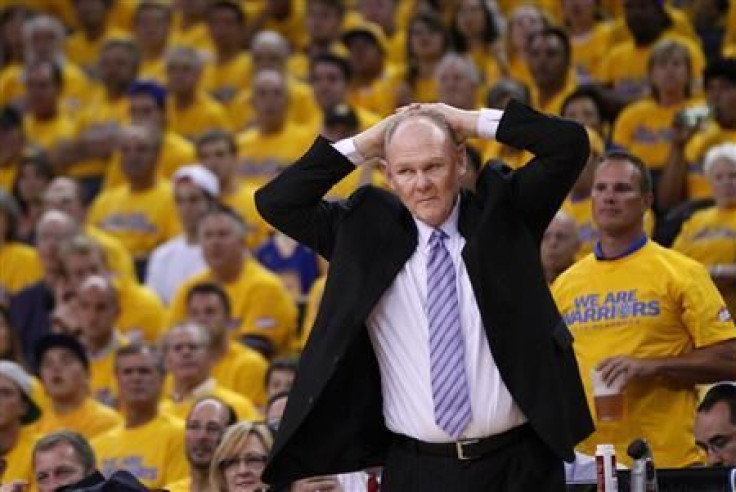 George Karl, the NBA reigning coach of the year, has been fired by the Denver Nuggets, the team said on Thursday.
Karl, who had a year left on his contract, joined Denver in January 2005 and guided the team to nine consecutive playoff appearances and an overall record of 423-257.
"George has been an instrumental part of our success over the past decade, and we appreciate everything he did to keep us among the top teams in the Western Conference," Nuggets President Josh Kroenke said in a statement.
"He is a Hall of Fame coach whose legacy in Denver will last for years to come. George is a legend in the game of basketball and I could not have more respect for him as a person and coach," he said.
Some media reports suggested Karl had been pushing for a contract extension which the team was not willing to grant him.
Karl, 62, led the Nuggets to a team-record 57 wins in the 2012-13 season and the third seed in the Western Conference, but Denver fell to the Golden State Warriors in the first round of the playoffs.
The Nuggets advanced past the first round once under Karl, reaching the Western Conference finals in 2009.
(Reporting by Simon Evans in Miami; Editing by Frank Pingue)
© Copyright IBTimes 2023. All rights reserved.