George Michael, Fadi Fawaz Planned Christmas Lunch Before British Pop Superstar Was Found 'Dead Peacefully In Bed'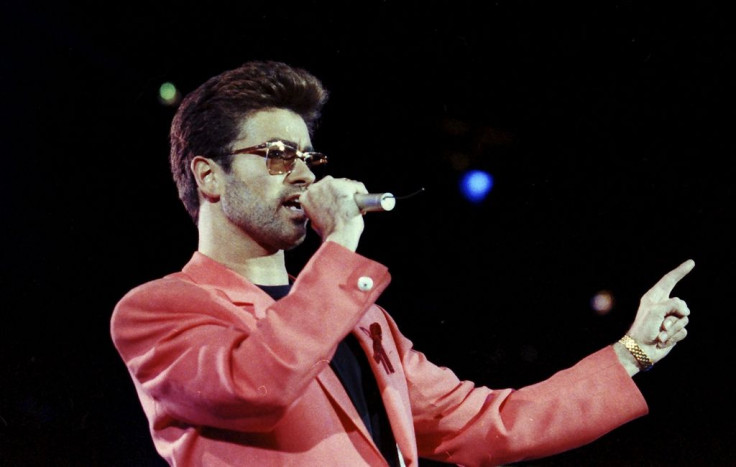 George Michael and partner Fadi Fawaz had plans to go out for Christmas lunch before the latter found the British pop superstar dead at his Goring-on-Thames home in Oxfordshire, England, Fawaz told the Daily Telegraph on Monday. Michael died of heart failure Sunday, leaving fans around the world in shock and grief.
"We were supposed to be going for Christmas lunch. I went round there to wake him up and he was just gone, lying peacefully in bed. We don't know what happened yet. Everything had been very complicated recently, but George was looking forward to Christmas, and so was I. Now everything is ruined. I want people to remember him the way he was — he was a beautiful person," Fawaz told the British daily.
Michael was in relationship with Fawaz, a celebrity hairdresser, since 2011. The singer maintained secrecy about his relationship and never commented on it publicly. In September 2015, the two were spotted holding hands in Switzerland.
Fawaz took to Twitter on Monday expressing sadness over his lover's death.
Michael's cause of death was initially unexplained. However, his manager Michael Lippman later revealed the singer died of heart failure.
"I'm devastated," Lippman said. He received a call Sunday morning informing him that Michael was found "in bed, lying peacefully."
The Thames Valley Police called Michael's death "unexplained but not suspicious."
"Thames Valley Police were called to a property in Goring-on-Thames shortly before 2 p.m. [9 a.m. EST] Christmas Day. Sadly, a 53-year-old man was confirmed deceased at the scene. At this stage the death is being treated as unexplained but not suspicious. A post mortem will be undertaken in due course. There will be no further updates from Thames Valley Police until the post mortem has taken place," the police said in a statement Sunday.
Michael is reported to have been dealing with heroin addiction. A source told the Daily Telegraph that the former Wham! frontman was treated in a hospital for an overdose in recent months.
"He's been rushed to A&E [accident and emergency department] on several occasions. He used heroin. I think it's amazing he's lasted as long as he has," the source told the newspaper.
Michael was born Georgios Kyriacos Panayiotou to a Greek Cypriot father and an English mother on June 25, 1963. He sold over 100 million records throughout his career spanning over three decades.
Plans for his funeral have not been yet announced.
© Copyright IBTimes 2023. All rights reserved.