George Santos Lies Continue? Republican Lawmakers Alleged Wikipedia Page Contains False Hollywood Claims
As more lies surrounding everything from his education to whether or not he performed as a Drag Queen continue to surface, Republican Rep. George Santos has reportedly also lied about another part of his life—concerning a career in Hollywood.
Santos, a freshman Republican lawmaker from Long Island, New York, has been embroiled in a series of scandals since reports first surfaced in December which questioned his resume. Claims that have been questioned have included whether his grandparents fled the Holocaust, where he went to school and previously worked and even whether he is the subject of a fraud probe in his native Brazil. Santos was allegedly also outed as a former drag queen performer in Brazil, which he denied. However, reports have now also surfaced which indicate he may have also lied about a career in Hollywood, albeit under a false name.
According to POLITICO, a Wikipedia page for someone named Anthony Devolder—an alias Santos has allegedly used, not only appeared to confirm the reports about life as a Drag Queen by stating that Devolder had won several pageants, but that he had acted in several projects, including Disney Channel Shows "Hannah Montana" and "The Suite Life of Zack & Cody," as well as films including "Independence Day" and "The Invasion." However, information on the page, which was last edited in April 2011, also contained several spelling and factual errors which indicate fabrications about the projects. The "Independence Day" film mentioned on the page is misspelled and credited to Steven Spielberg (whose name is also misspelled) when Roland Emmerich actually directed it. Similarly, "The Invasion," is miscredited as a film from 2009 with Uma Thurman as the star, when it was released in 2007 and actually starred Nicole Kidman and Daniel Craig.
The page has since been blanked on Wikipedia, though these elements can still be found through the revision history.
Politico reports that basic background information on "Anthony Devolder" from the page, which includes the birthdate of July 22, 1988, and background in terms of being born to a Brazilian family with a European background, do match up with biographical details attributed to Santos.
Santos allegedly used the Devolder name before, with a GoFundMe page used to raise money for a Veterans' dog that needed surgery. However, speaking to CNN this week, Rich Osthoff and his friend Michael Boll, who worked with Santos to get help for the dog, claim that after raising $3,000, Santos—whom they knew as Devolder—became uncooperative and after Osthoff refused to do things his way, Santos withheld the funds.
Santos also denied this claim, telling CNN "I have no clue what he's talking about, and the crazy part is that anyone that knows me, knows I'd go to hell and back for a dog and especially a veteran."
As Santos' lies have continued coming to light, he has faced calls to resign, which he has refused to do. While colleagues in New York have called for him to step down, the lies have only raised his profile in the House of Representatives, where he is aligned with hardline Republicans and has picked up seats on two low-profile committees: The House Small Business Committee and the House Science, Space, and Technology Committee. As for his future, Speaker of the House Kevin McCarthy has stated that if Santos chooses not to step down on his own, his fate would be decided in 2024 when he is up for re-election and voters could decide if they want him to remain in office.
Republican hesitancy to try and remove Santos from his post is likely due to the fact that they have a very slim majority over Democrats there—222 to 212 seats—and Santos' win came from a surprising district that had traditionally voted Democrat in the past. While his one seat being up for grabs wouldn't upset the dynamic in terms of Republican control, even one less seat on their side would potentially make things harder for Republicans if Santos' seat once again went to a Democrat.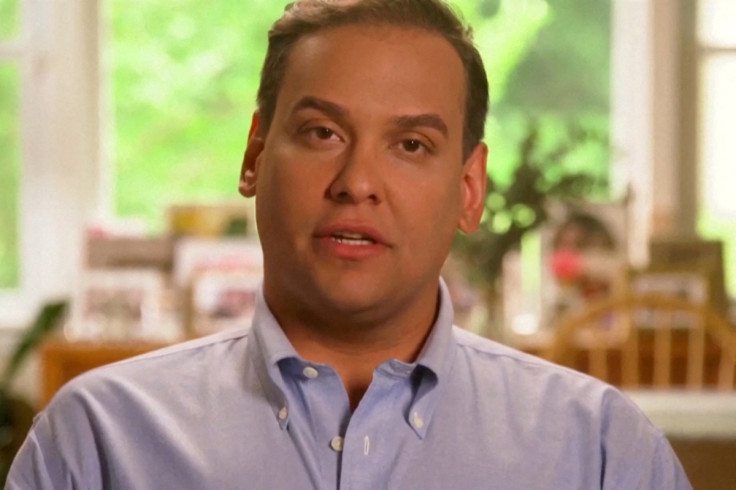 © Copyright IBTimes 2023. All rights reserved.
FOLLOW MORE IBT NEWS ON THE BELOW CHANNELS